A dazzling blush pink and gold wedding is a glamorous scheme to celebrate your new life as a married couple. Blush pink denotes romanticism, sweetness and playfulness. In association with gold, it'll confer to your event a flair of elegance, warmth and luxury.
The list of colors that pair well with blush pink is considerate. From white, gray, and black to blue and green hues, the possibilities are endless! Gold however is a wonderful accent color to use with blush pink especially if you're looking for to achieve an alluring and sophisticated venue decor.
Being a neutral color, blush pink is also desirable as an accent to soften and tone down significant and powerful color palettes. It's a practical idea especially if the color of your wedding venue is such that it needs balancing to achieve beautiful cohesion.
Dazzle your guests with our specially hand-picked blush pink and gold wedding ideas. For additional information on any of the products, simply click on the provided link and you'll be directed to our preferred affiliate merchants
Don't forget to pin your favorite blush pink & gold ideas for later!
---
Dazzling Blush Pink & Gold Wedding Ideas
Set your wedding style by sending these gorgeous blush pink velvet invitations. Each invitation is customized and handmade and unique as you are! The set includes an invitation card, a velvet pocket, a tassel, an envelope with liner. They'll customize and beautify all your stationery needs!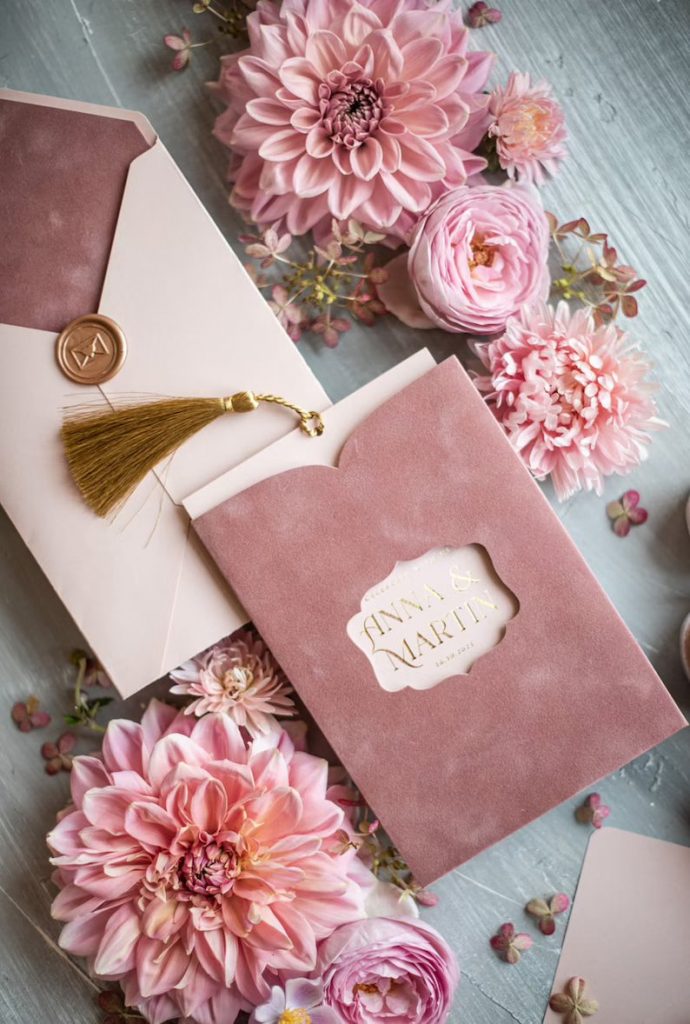 His and Hers heirloom personalized vows books are a precious memento you'll cherished long after the big day. The books are made from cotton paper with beautiful script adorned with hand dyed silk ribbons. The color of the text and ribbon can be customized.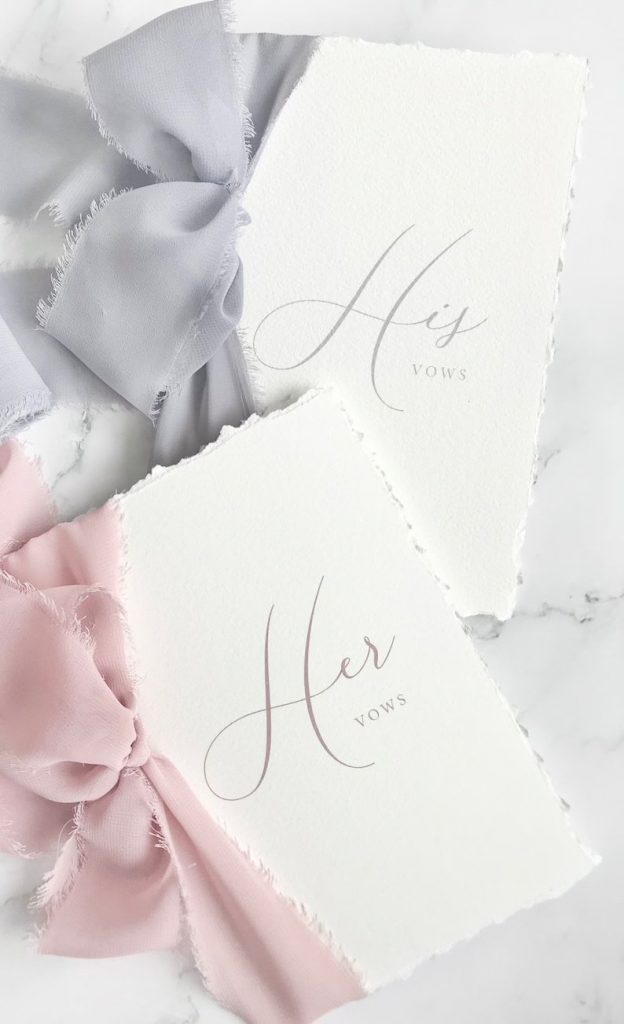 Using the highest quality silk flowers, this bridal flower bouquet looks very realistic! The beautiful combination of roses, peonies, hydrangea and eucalyptus in blush pink and white make for a bouquet you'll cherished long after the wedding. No wilting – no problems!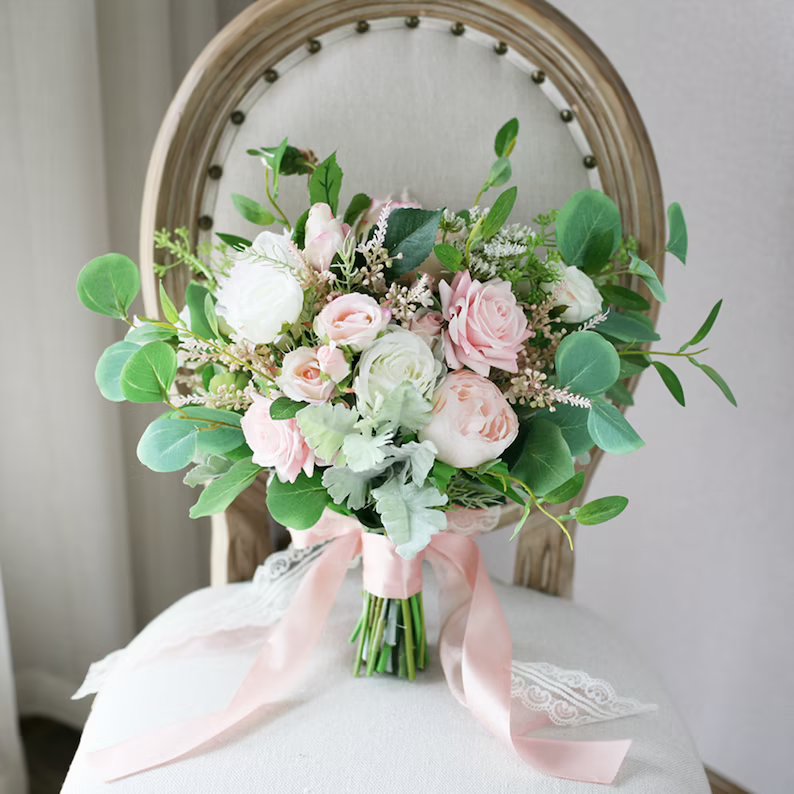 Featuring faux foil gold accents, this elegantly designed blush pink seating chart sign will direct your guests to their tables in style! You need only download the template for the sign, customize it to your liking and bring it to your nearest printer.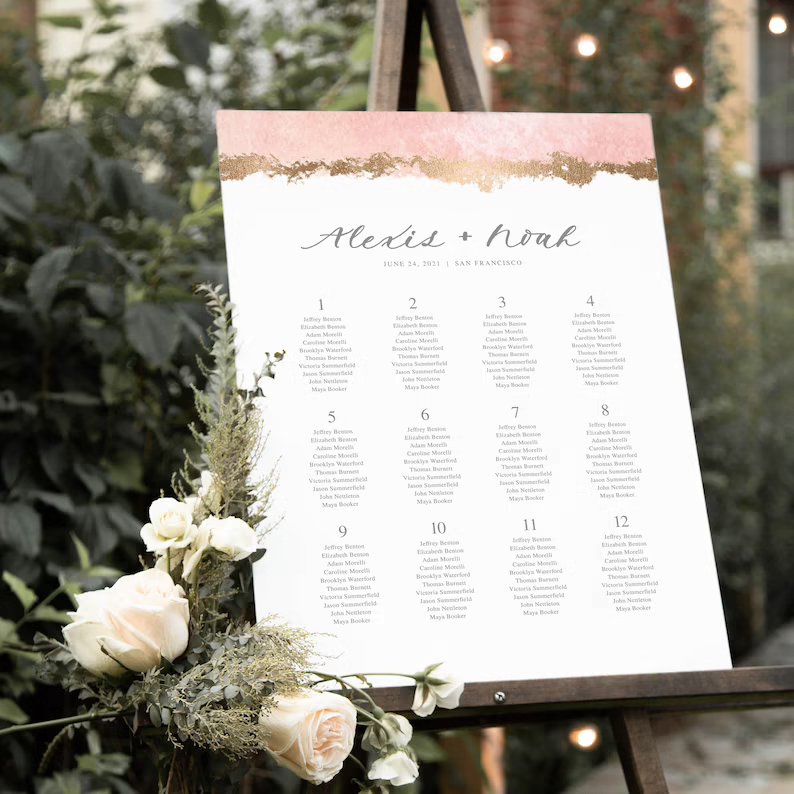 Also available from this collection:
Wedding menu cards will open your guests' appetite! This classy blush and gold round menu card features an elegant marble design and is the perfect size to fit in a standard charger plate. Did we mention it's round? Why not 'break the mold'?!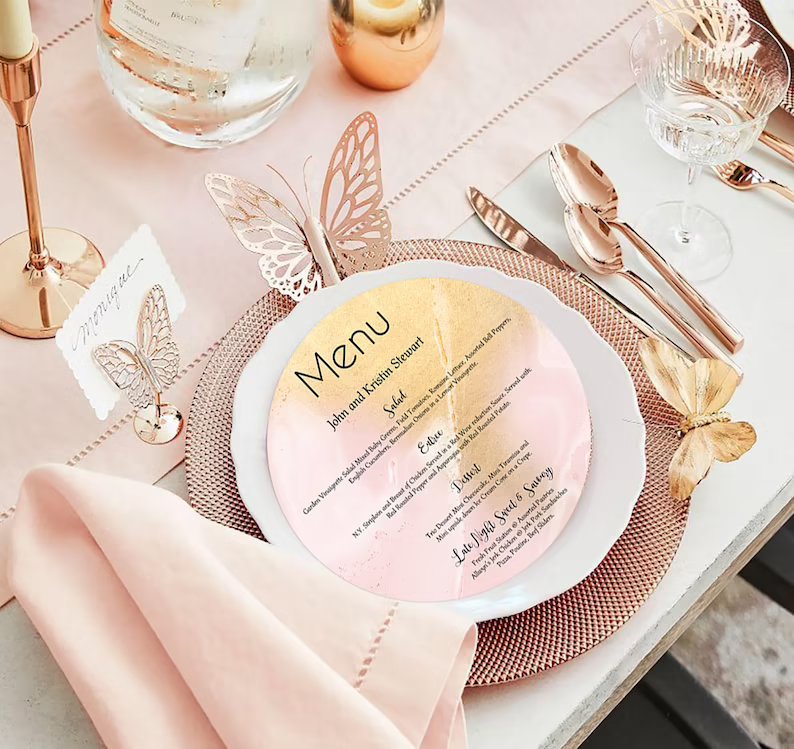 Dazzle your guests with blush ostrich feather centerpieces. Wide and fluffy, these ostrich feathers are available in different sizes. The shop suggests using 20 to 25 feathers in the 14-16″ size for centerpieces to fill a 24″ vase.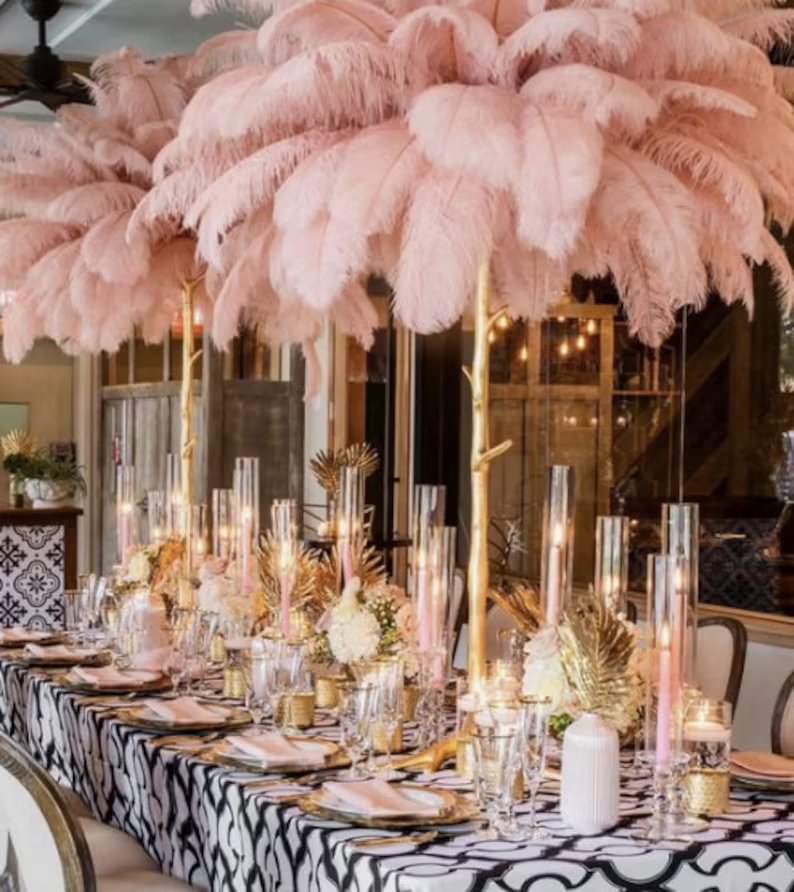 Accentuate your chair decor with these lovely blush pink chiffon sashes available in two fabric options. Chair sashes are sublime to add delicate flair to your wedding decor.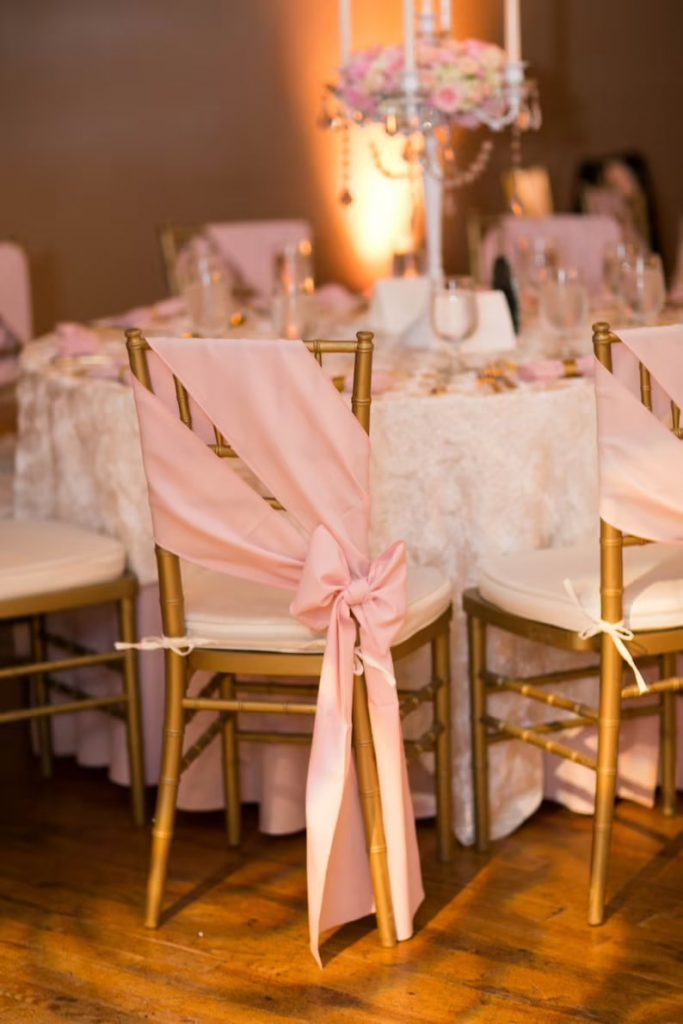 Glass hurricane tubes make for a perfect addition to your table decor. They not only add a beautiful glow to your tables, they are also practical and serve as a protector when using taper candles. For a wonderful look, cluster several sizes to add dimension to your decor.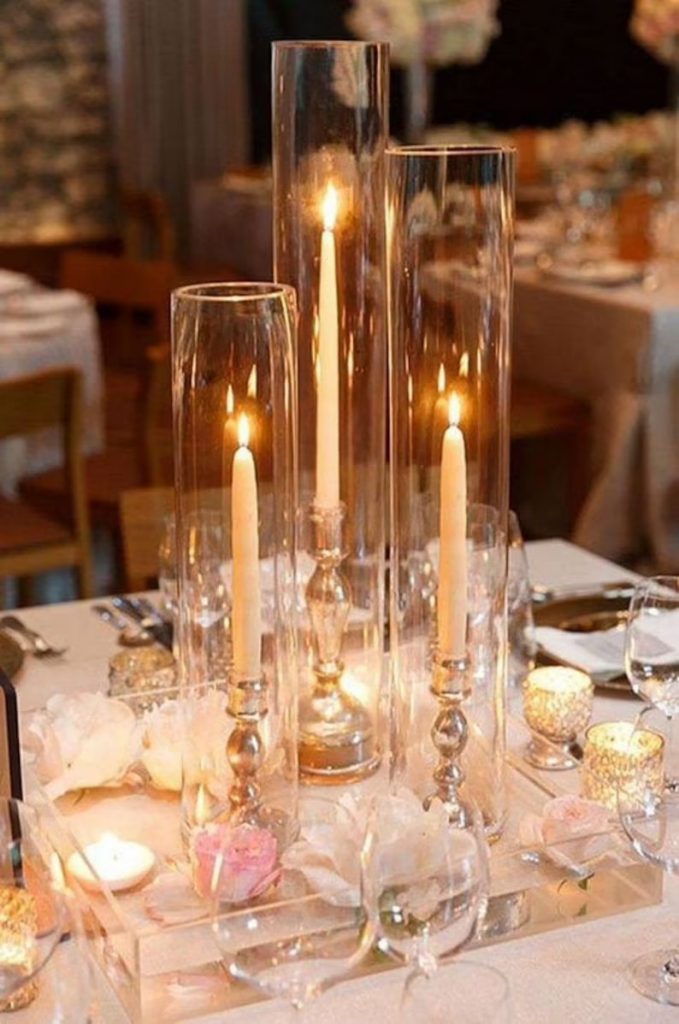 Add glam to your table decor with these beautiful pink and gold petal coasters. Handcrafted, they're individually hand-poured using unique irregular molds. No two coasters are alike!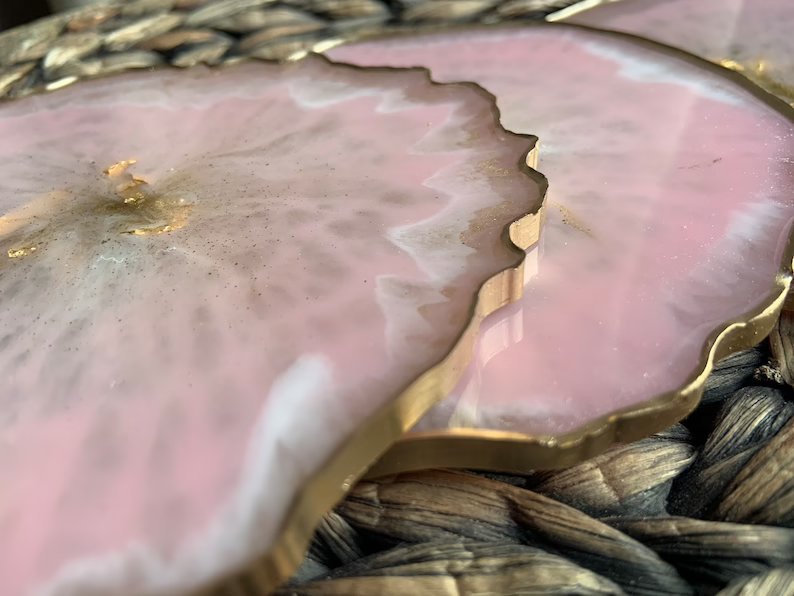 This delicate floral bridal crown in blush pink, white, and ivory colors is embellished with faux greenery. Boutonnieres are also available and feature handmade flowers made of special sturdy paper which makes for a great keepsake after the event!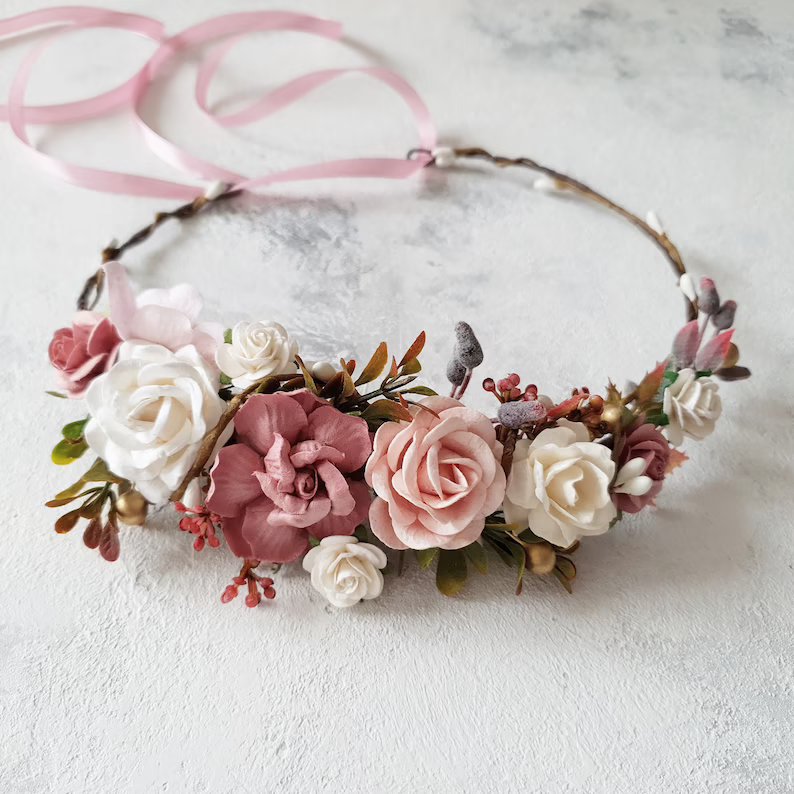 It's easy to understand why this blush pink and gold foil wedding guest book is a star seller! This hardcover guest book is available with your choice of blank, lined, or black pages with your choice of inscription in gold, rose gold foil or silver foil. A ribbon bookmark is also included in your choice of 14 colors to mark your place.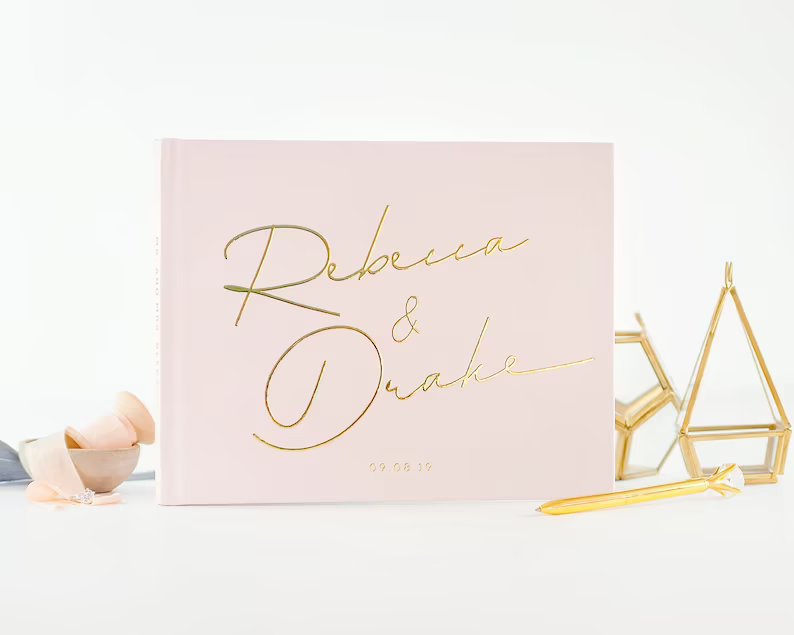 Featuring an intricate and exquisite design, this wedding gift card box offers maximum security. It can only be open by cutting the bottom part or shaking the chest to retrieve the cards through the opening.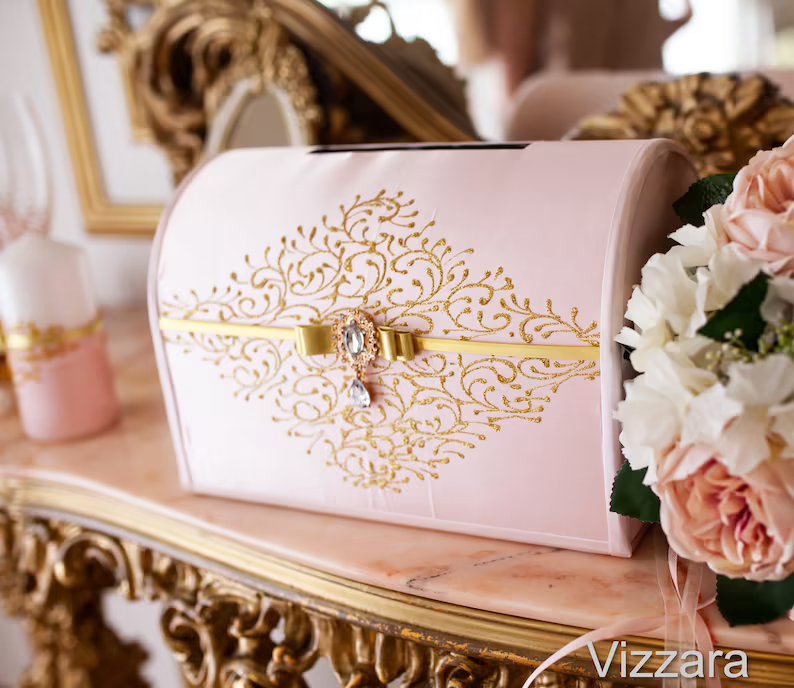 Package your favors in a unique way with these stylish boxes. Each one cleverly features a double sided pattern giving you two color options to choose from. The favor boxes come with ribbons and gift tags and are a piece of décor as is!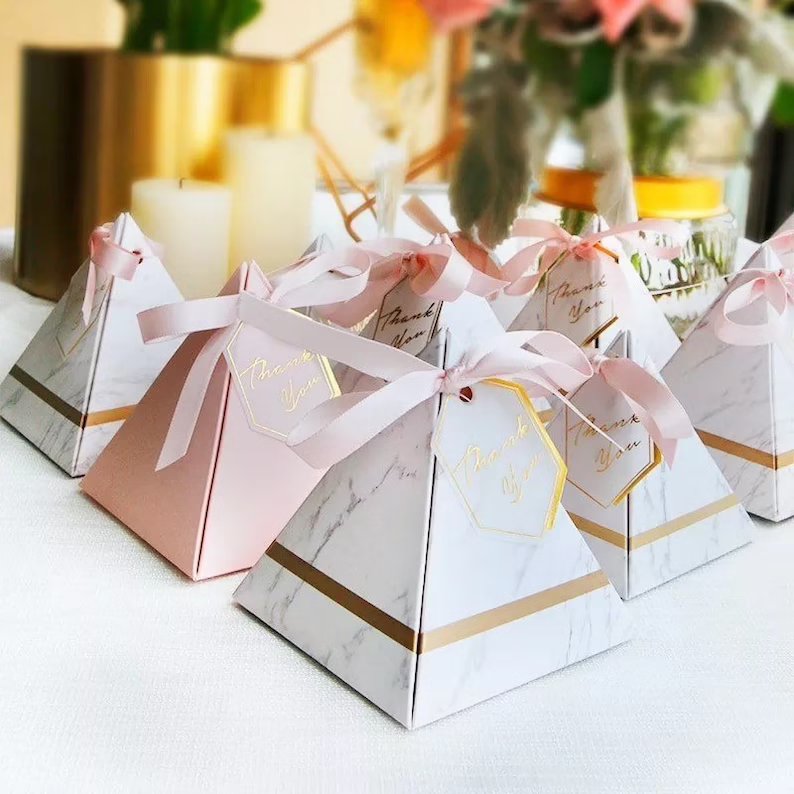 You may also like: