The trend of destination beach weddings is on the rise again. Tying the knot on a white sandy beach with the sound of waves crashing in the background is a dream comes true for many couples.
To make that day absolutely perfect, there are many details to consider. From selecting the best location and season to negotiating with local vendors, couples must consider every aspect of the destination beach wedding. With careful planning and creative ideas, couples can create a stunning and unforgettable beach wedding day.
Whether planning an intimate ceremony on a secluded beach or a grand affair involving hundreds of guests, couples must keep their vision in mind and take the time to make the day special. What better way to make your special day stand out than with a romantic combination of coral and turquoise? This breathtaking color palette is the perfect choice for bringing a hint of the tropics to your big day.
Make your dream come true by tying the knot on a white sandy beach with the sound of waves crashing in the background. Let the beauty of the ocean be your wedding backdrop and start your life together in the most magical way.
From directional signs and centerpieces to seashell pew decor, this article provides all the details you need to know for the trendiest coral and turquoise beach wedding. For additional information on any of the beach wedding decorations, simply click on the provided link and you'll be directed to one of our favorite affiliate partners.
Don't forget to save your favorite ideas for later!
---
Directional signs make for a fun approach to help your guests find their way around your beach venue. Customize your sign by selecting anywhere from two to six boards in your choice of a specific color scheme. This sign comes pre-drilled for easy and fast assembly.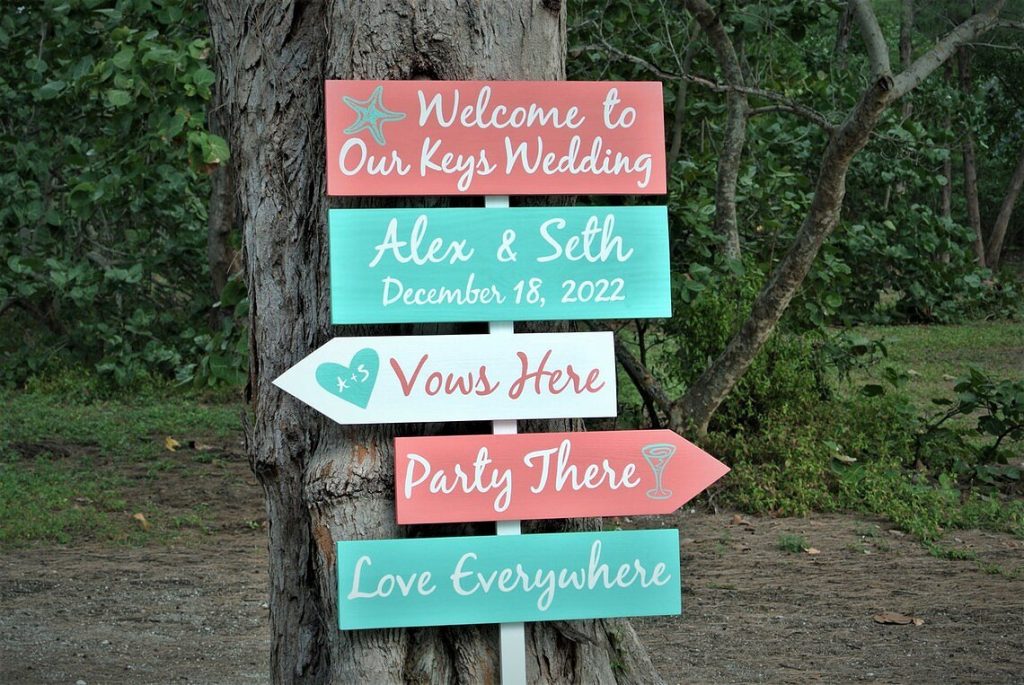 Add beach details to your ceremony with these natural starfish pew decorations that can also be used to decorate reception chairs and buffet tables. This beautiful decoration includes four natural starfish ornaments along with satin and sheer ribbons in your choice of a color. The large finger starfish has a knobby starfish on top and two more knobby starfish are attached to the trailing ribbons.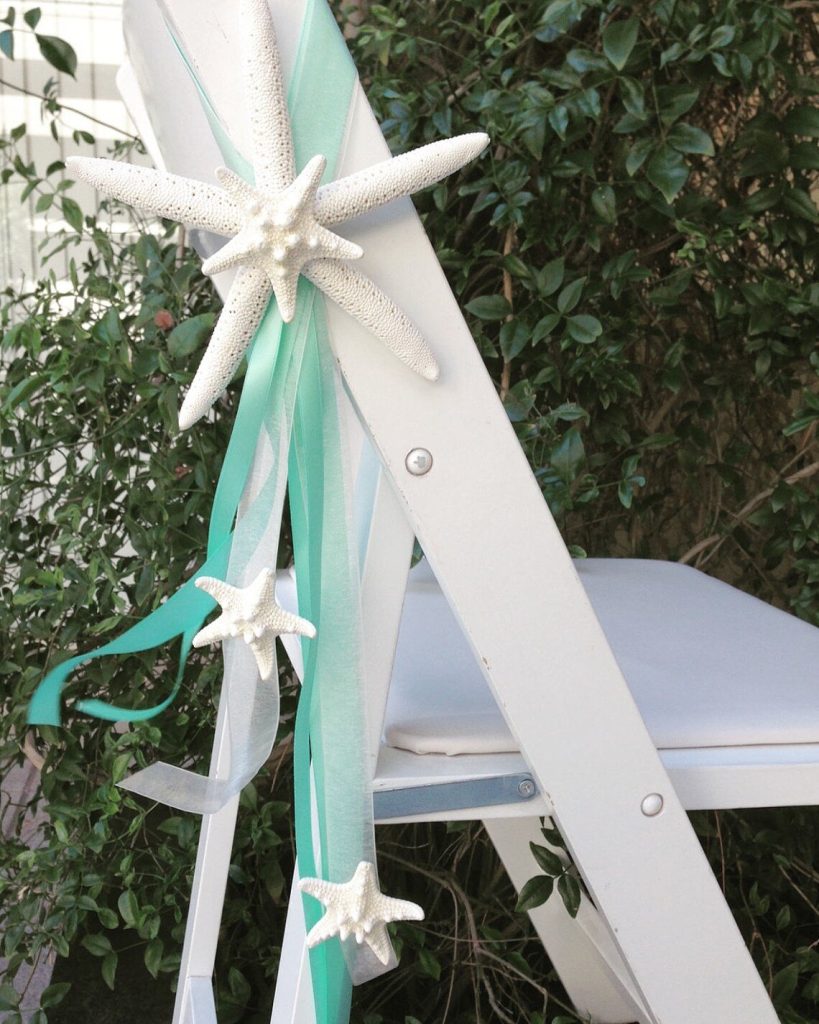 Personalized with your details, this coral & teal floral wedding welcome sign comes in a range of style to perfectly complement your venue. The sign is a download template printable and you need only bring to a printer nearby.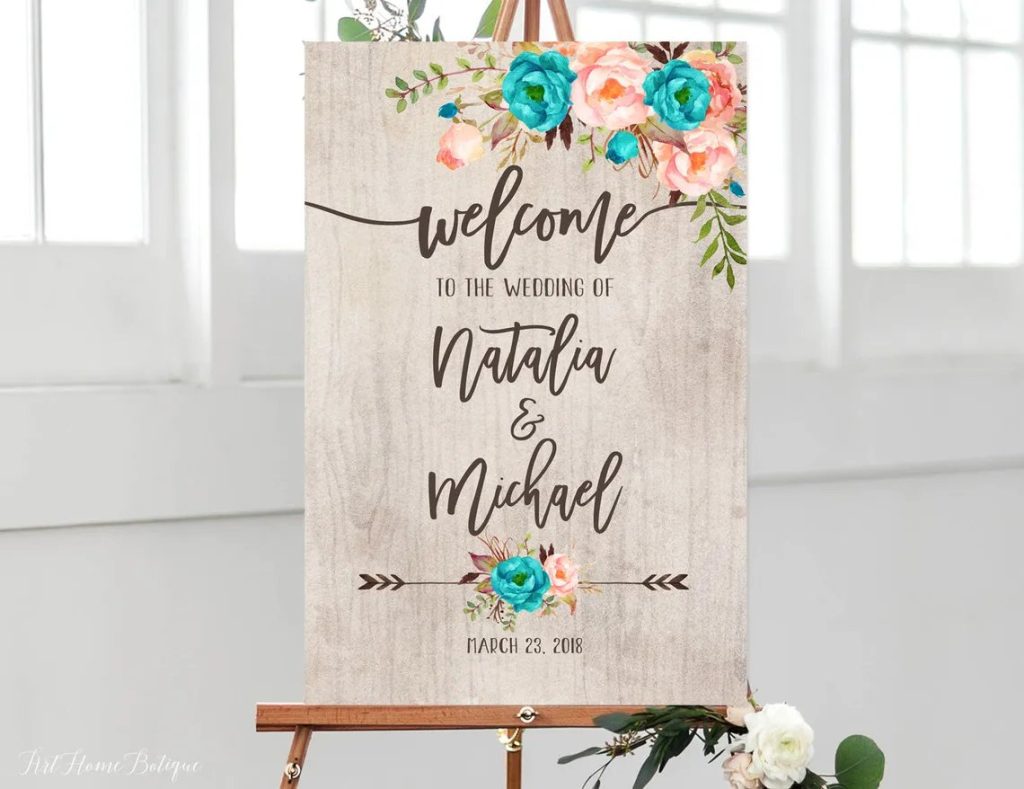 Bring a beach flair throughout your decor with these natural starfish garlands. Colorful beads are strung on nylon wire to which a large natural white starfish is attached. This beach garland makes for the perfect addition to accentuate the beach vibe on your venue.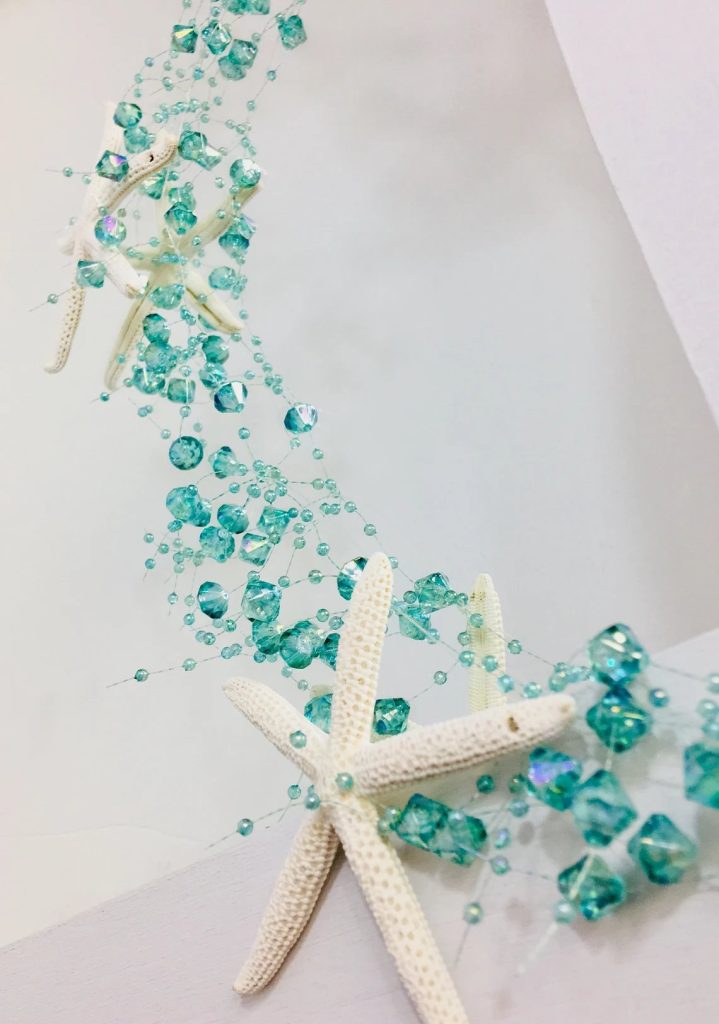 Elevate your sweetheart table decor with these unique conch shell cup decorations. Meticulously handcrafted, using premium seashell materials, each one is assembled for creating a unique work of art.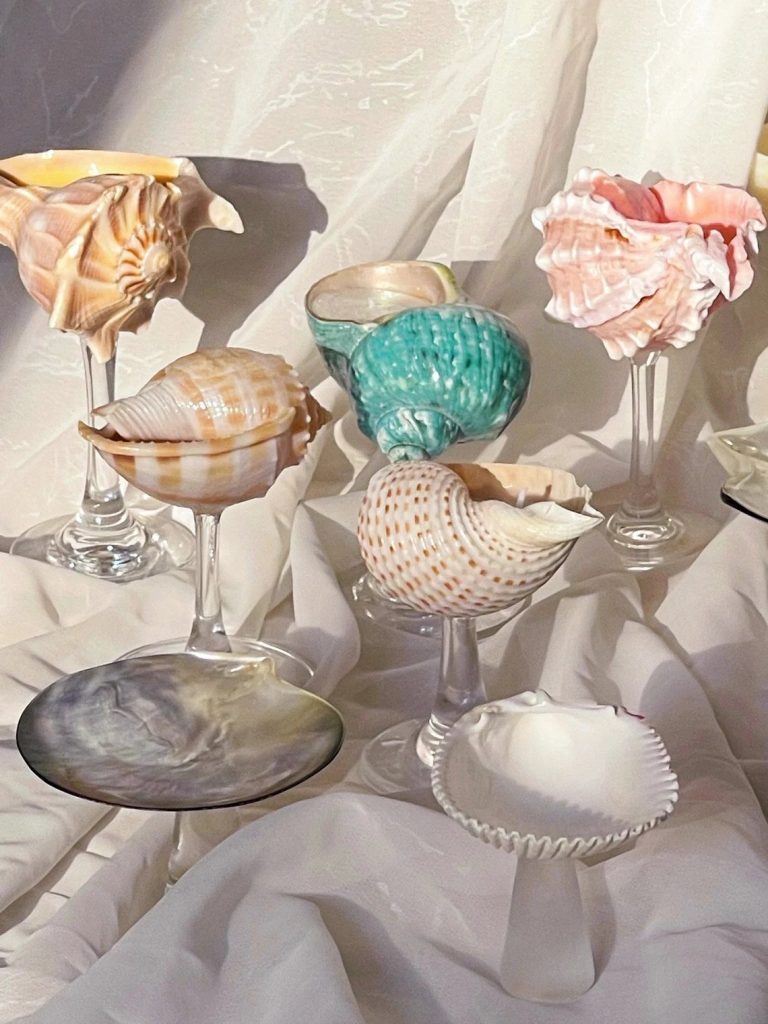 This coral and turquoise bridal bouquet is hand-crafted using natural touch Turquoise tiffany and coral calla Lilies, white phalaenopsis orchids, and orange pink coral plumerias accentuated with faux greenery fillers. Natural Touch flowers are made to feel and look just like real flowers making for a bridal bouquet you'll cherished for many years to come.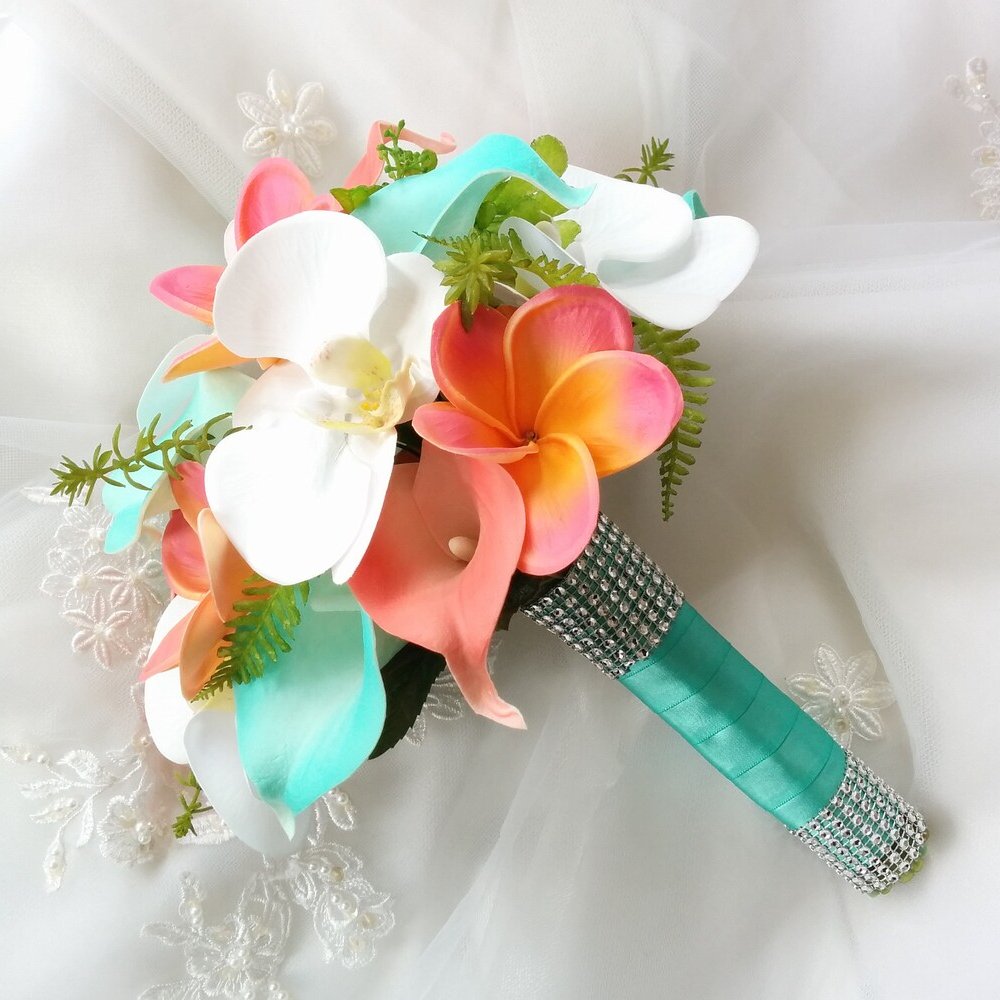 Beautifully adorned with rhinestones and crystals, this set of coral and turquoise wedding accessories is heirloom-worthy! This kit comes as a set or as individual pieces and includes toasting flutes, cake server set, cake plates and forks, unity candle ceremony set. Personalized with your names and the date of your wedding for a cherished memento of your special day.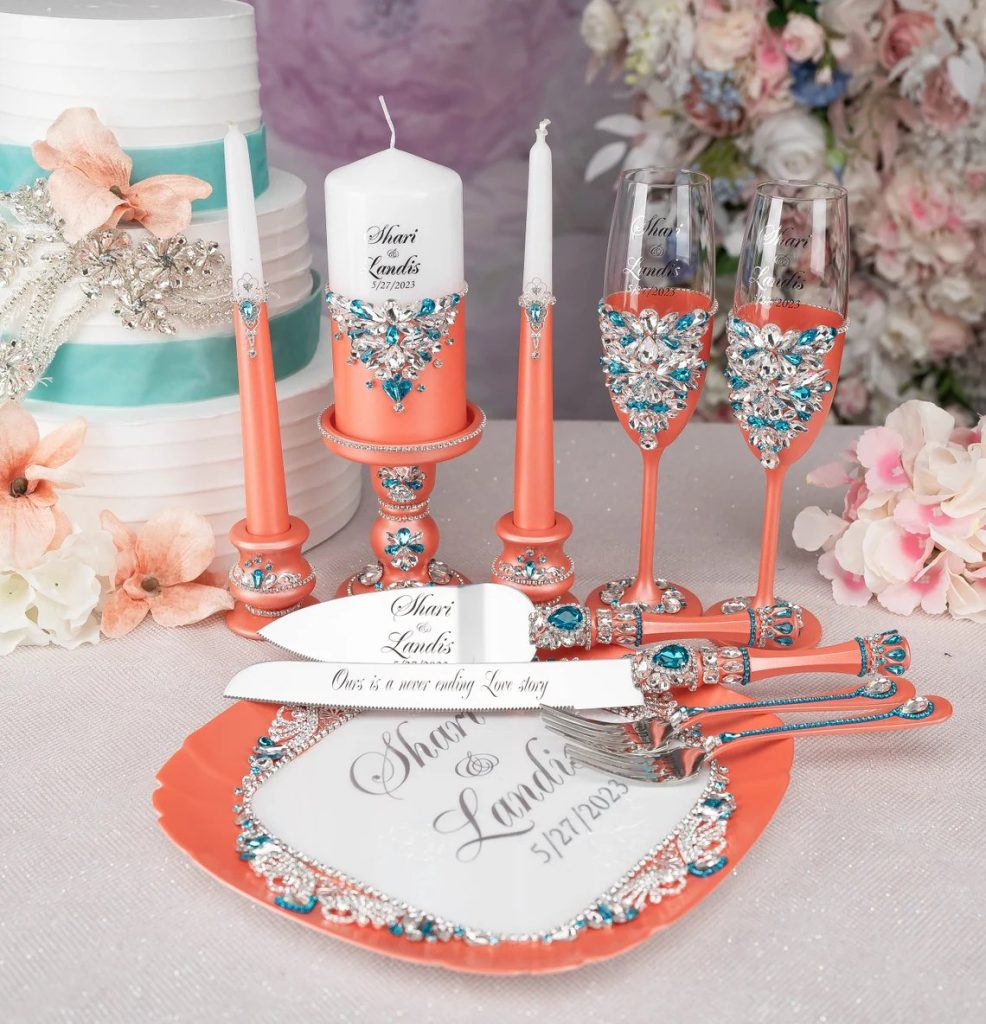 This 3D beach wedding guest book alternative comes with custom colors and desired amount of signing shells and seahorse. Personalized with you names and the date of your wedding for a keepsake you'll cherish long after the wedding.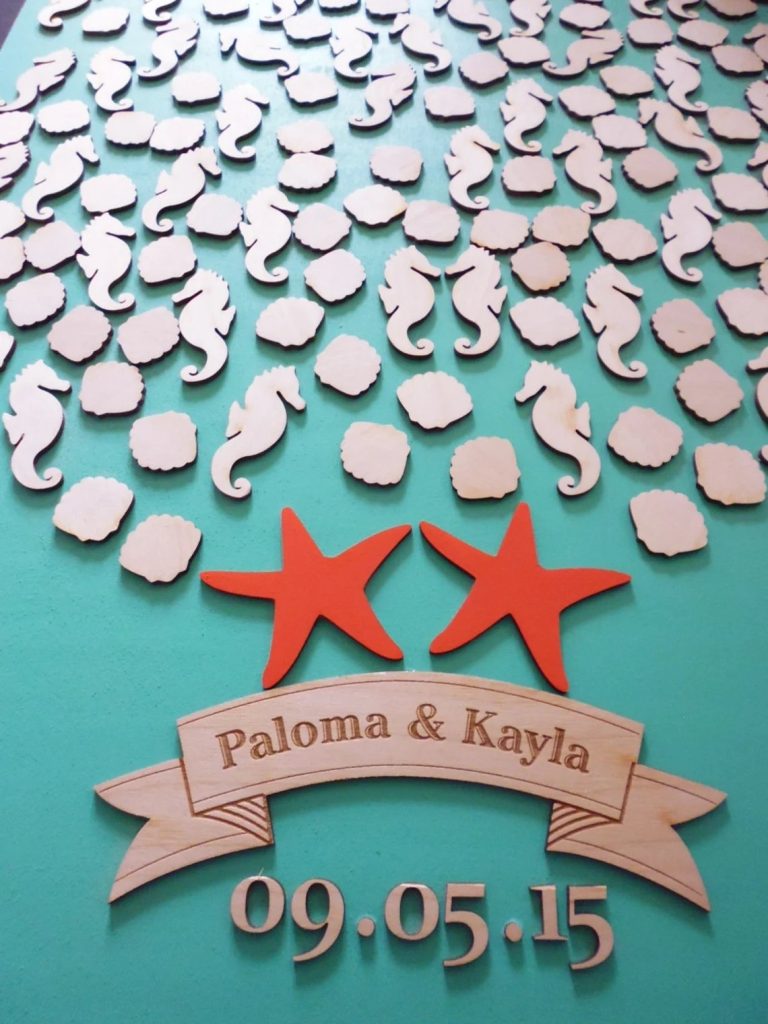 Bring a tropical feel to your tables with these beautiful seashell and starfish centerpieces. Artfully arranged in tall glass cylinders that are filled with large seashells in various colors of white, pink and green along with corals. Mix and match the three sizes to create a dimensional look of your table setting.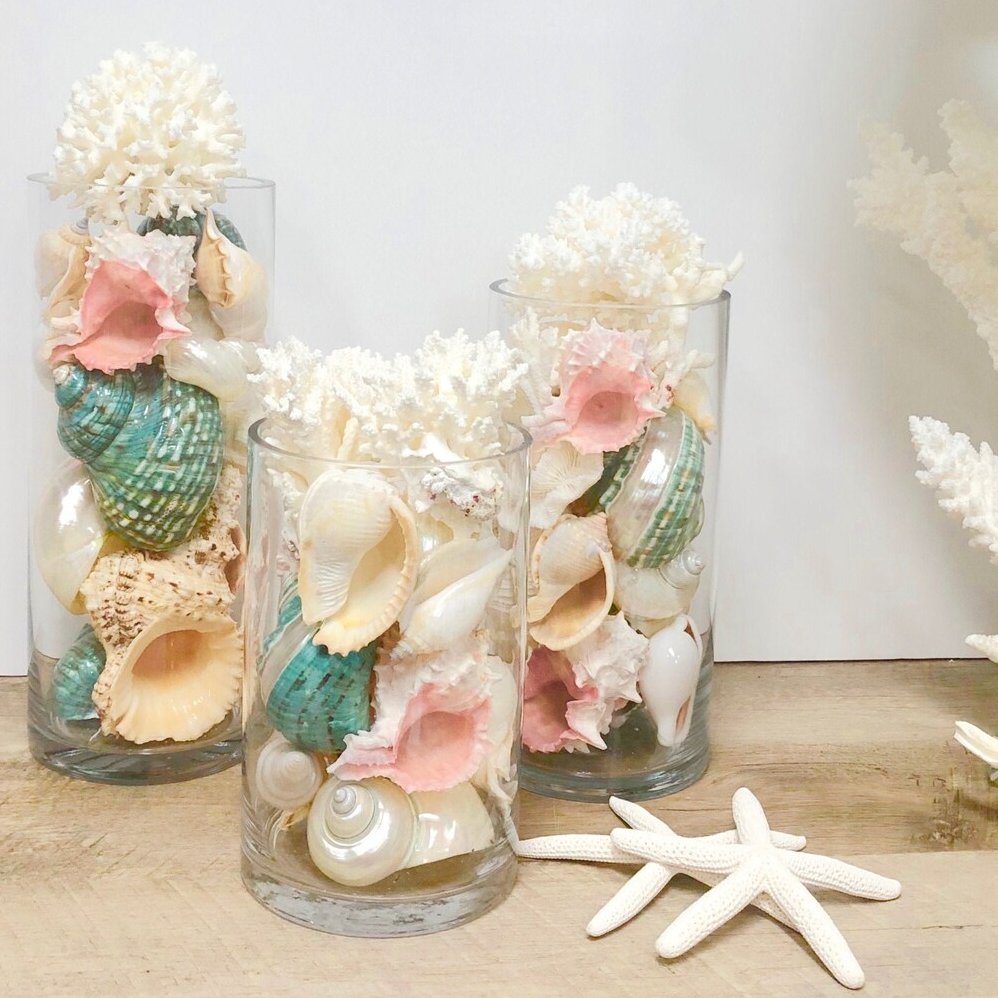 These Adirondack chairs come in your choice of colors and make for an adorable beach wedding cake topper. The bride chair has a veil adorned with lace and a pearl tiara, and a white flower bouquet. The groom chair comes with a black top hat on the arm of his chair. This cake topper also comes with a cute Mr & Mrs heart and a 5″ palm tree.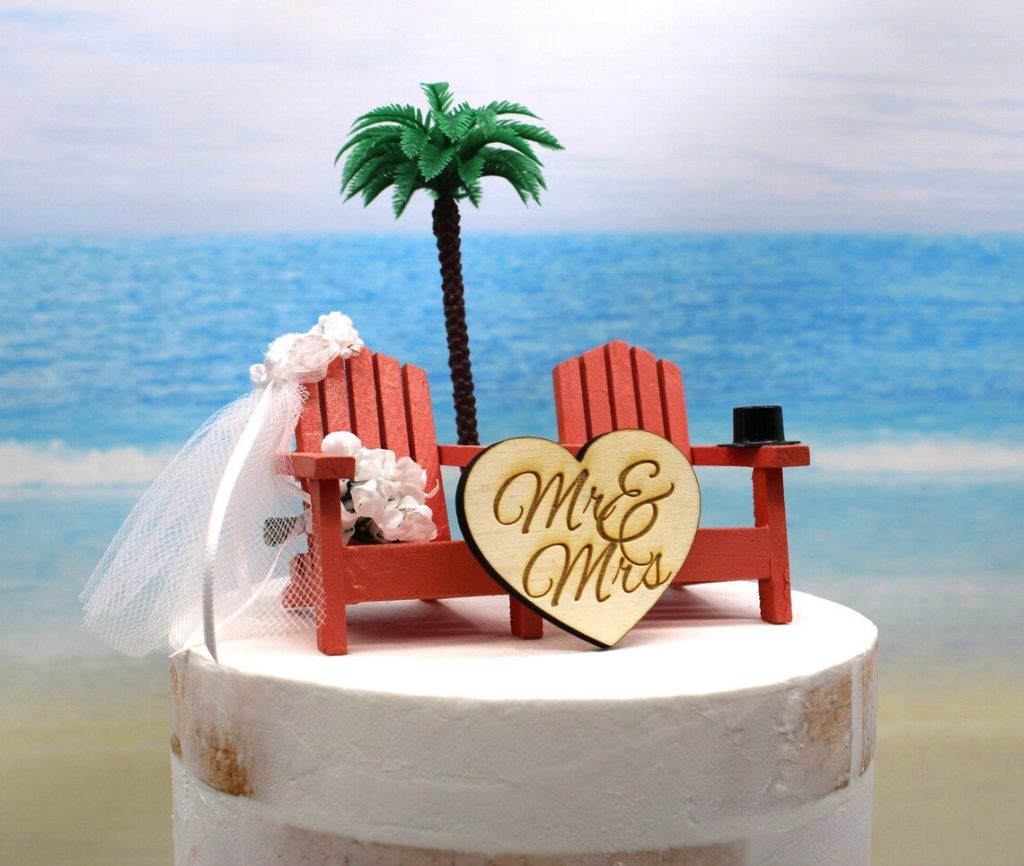 Safely store cards and money envelopes received from your guests in this alluring turquoise wedding card box. Featuring an intricate laser cut design, each box is crafted from quality birch with two lock styles to choose from.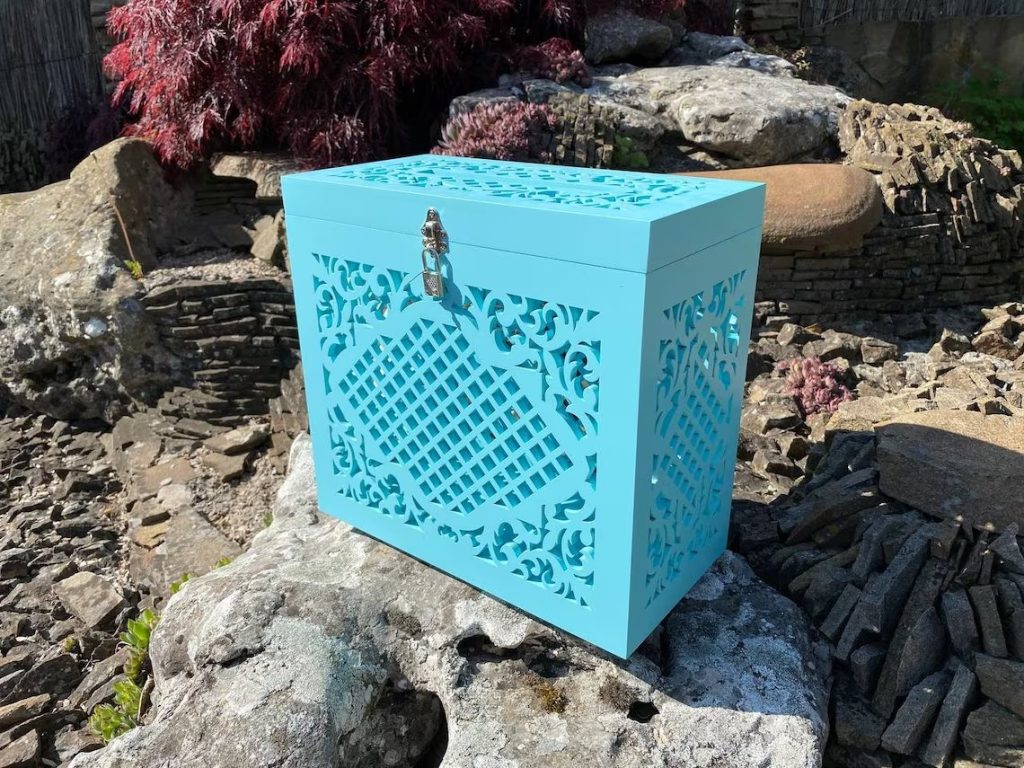 Available in white or ivory lace, this unique coral and turquoise bridal garter set features adorable beach wedding details! The bride garter is embellished with a clear sparkly rhinestone starfish and a blue one for the toss garter. A deep coral chiffon flower with pearls and rhinestones sits tandem with a turquoise blue shabby rose. This bridal garter set is the perfect choice to celebrate a destination beach wedding!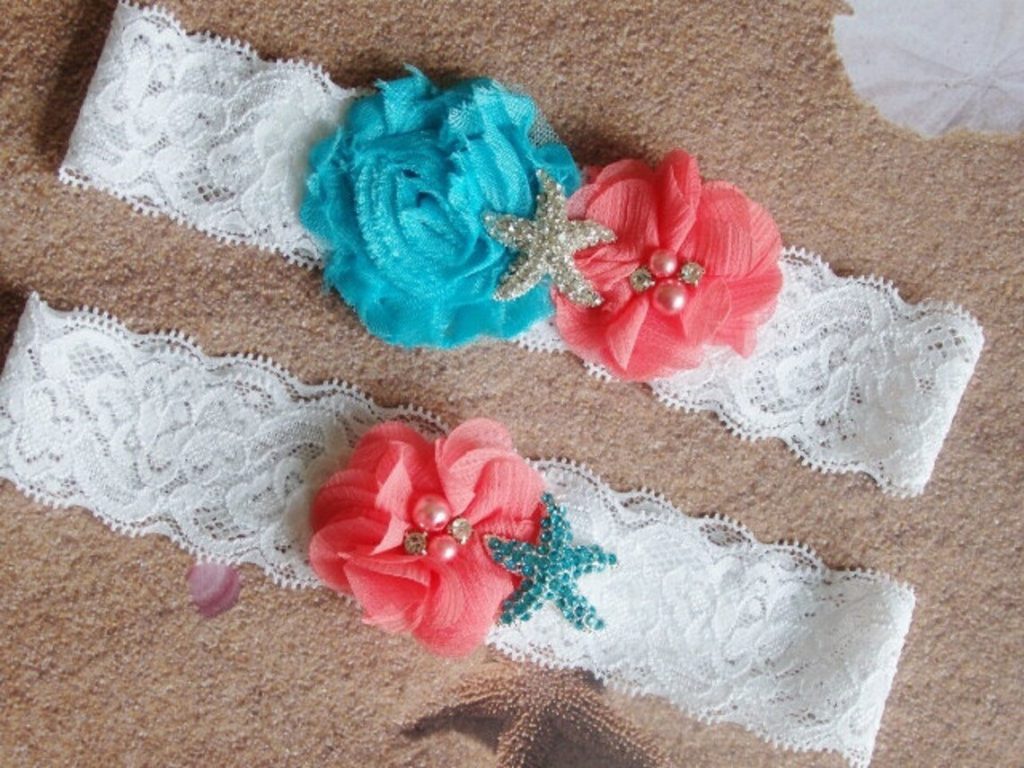 Filled with flower seeds embedded inside the paper, these made to order plantable sand dollars come in your choice of style and color. These wedding favors are a breeze for you and your guests to pack in luggages.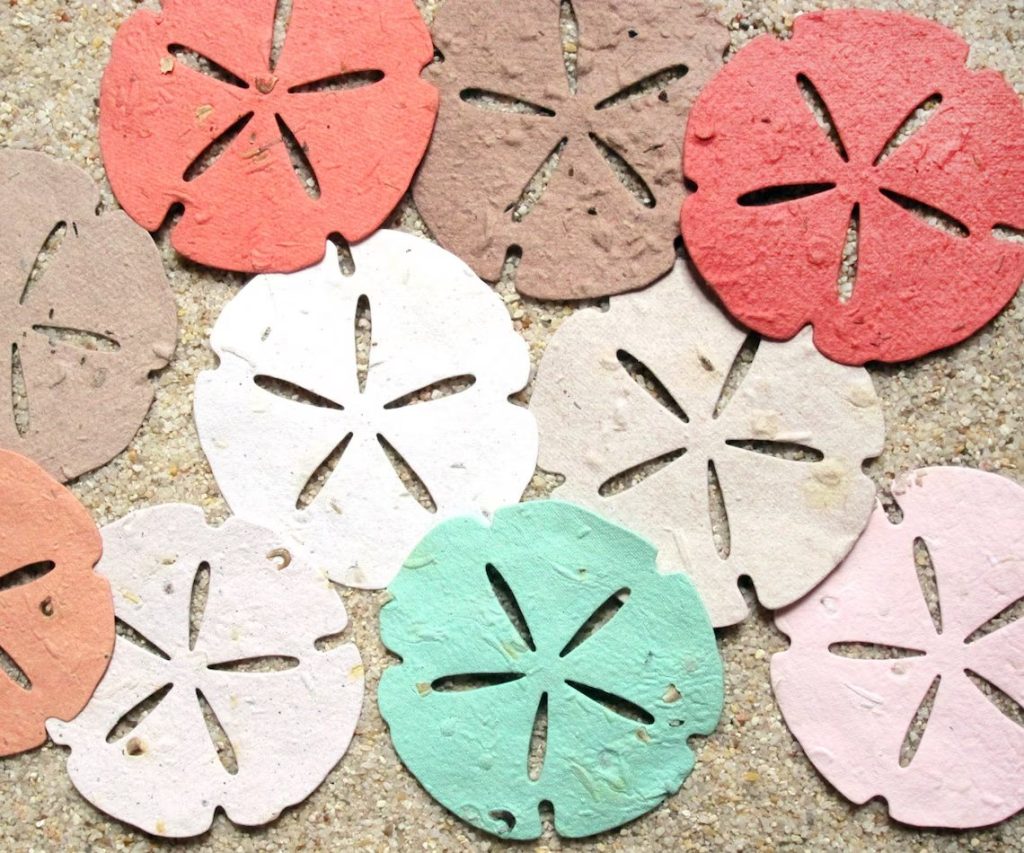 This luxury handmade seashell candle favor jar makes for an outstanding beach wedding favor for your bridal party and guests. This favor comes in your choice of blue, pink, purple, transparent or in an assortment of colors. Each favor is personalized with a tag with your names and the date of your wedding.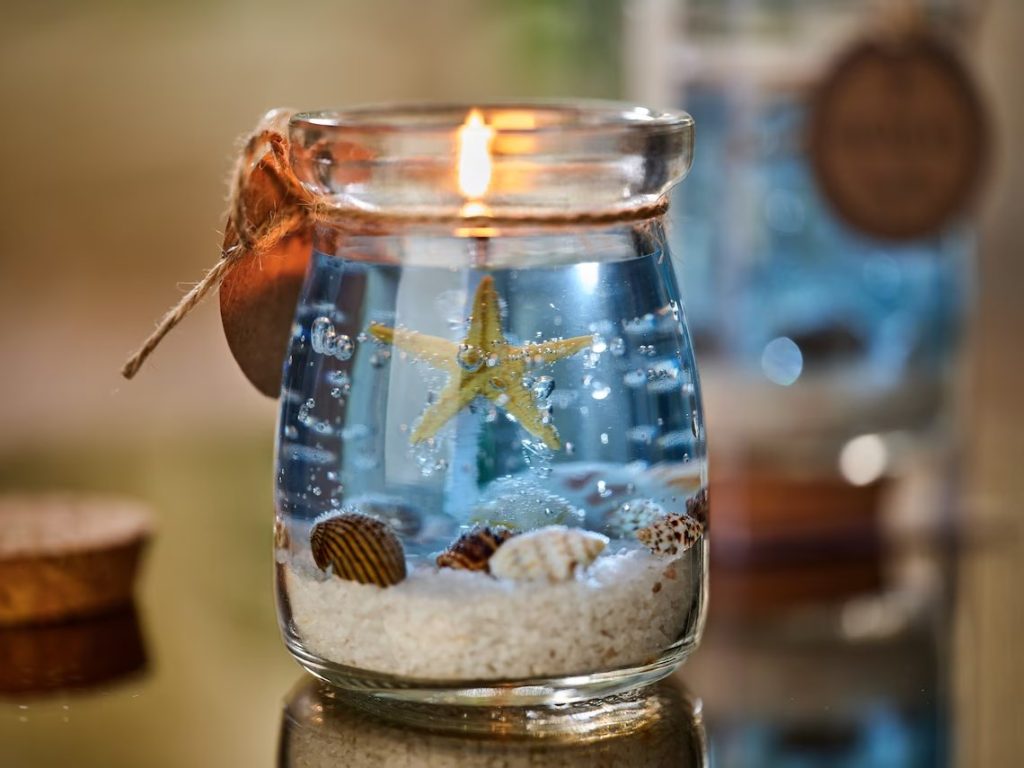 You may also like: