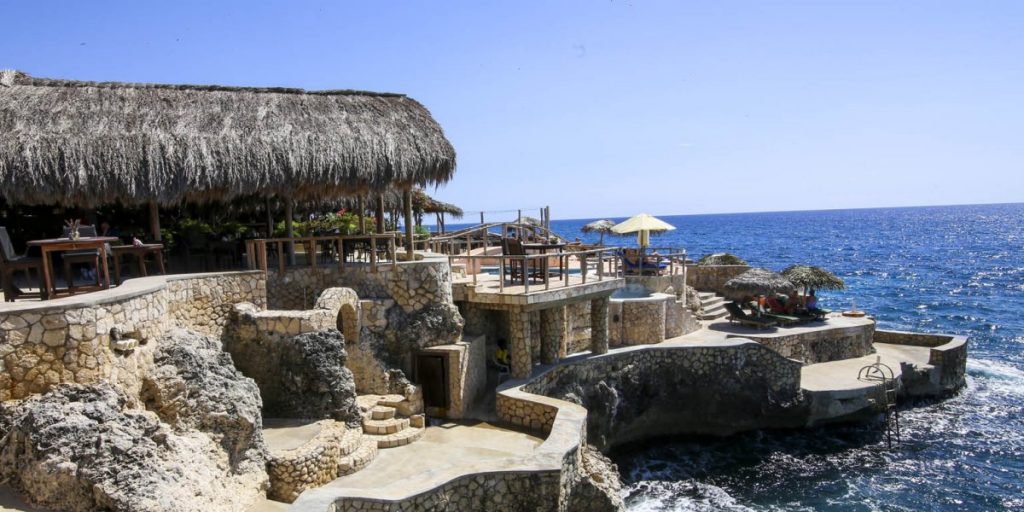 Overlooking the Caribbean Sea, Catcha Falling Star Resort is the tropical destination wedding gem of Jamaica. This very intimate cliff resort is located on the Negril cliffs with a spectacular view that will simply take your breath away.
You will also enjoy the gorgeous garden of the resort. As you stroll around, you'll be enraptured by the beautiful tropical flowers and greenery growing everywhere! You'll likely want to schedule extra time for taking beautiful wedding photos around the property.
What makes Catcha so unique is the level of intimacy provided throughout the resort. The small cottages, surrounded by lush vegetation, are equipped with everything you need for a stress-free, laid-back Jamaican vibe. A feeling that you will never experience staying at a typical all-inclusive resort.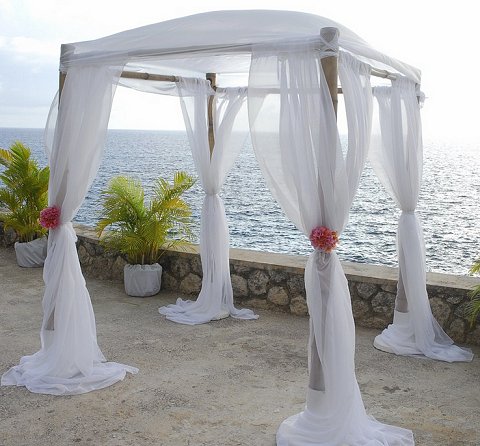 Exchanging wedding vows while overlooking the Caribbean, surrounded by beautiful and fragrant flowers is not only dreamy, it can be magical!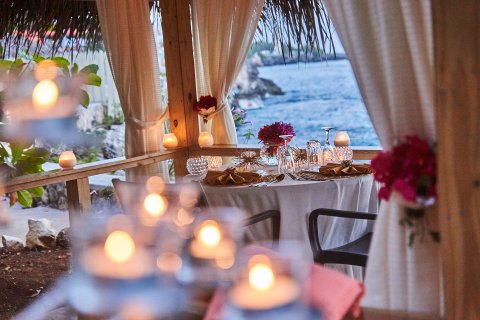 Well beyond 'ocean front' dining, Ivan's bar & restaurant, literally nestled upon a cliff with the Caribbean on three sides, could be called a 'panoramic dining peninsula!' You will not only be in the best possible location to view the sunset, you will feel you're part of it. With wonderful service, an exquisite menu to choose from and their great cocktails; Ivan's has long been considered one of the finest in Jamaica. It is truly a 'one of a kind' wedding reception site.
… Did I mention the dolphins playing in the coves at Catcha Falling Star?