Fascinate your guests with an eclectic Bohemian wedding decor. Let Mother Nature (and us!) be your guide for blending in elements borrowed from nature to celebrate your special day! It's the perfect theme for free-spirited children of nature wishing to express themselves with simplicity while exchanging vows in the most instinctive of surroundings.
Raise your Boho theme to the next level with decorations inspired and made with natural elements such as wood, rattan, gauze, and bouquets of dried grasses. Incorporating handwoven macrame crafts into your decor make for versatile pieces of art to enhance any area of your venue. They also serve as wonderful mementos used as home decor. For fresh and alluring ideas, make sure you read the article on macrame wedding decor.
Peruse our top finds for creating an eclectic Bohemian wedding decor … You'll become inspired along the journey of creating the timeless, 'true to your roots' wedding of your dreams! For additional information on any of the decorations, simply click on the provided link and you'll be directed to skillful artisans whot love their craft.
Don't forget to pin your favorite ideas for later!
---
Exchange vows amidst natural decor with this alluring macrame backdrop. Handmade with strong rope fibers mixed with cotton that are carefully tied together to maintain the shape and strength of the backdrop. Use it as wall art at home afterwards for a precious memento of your special day.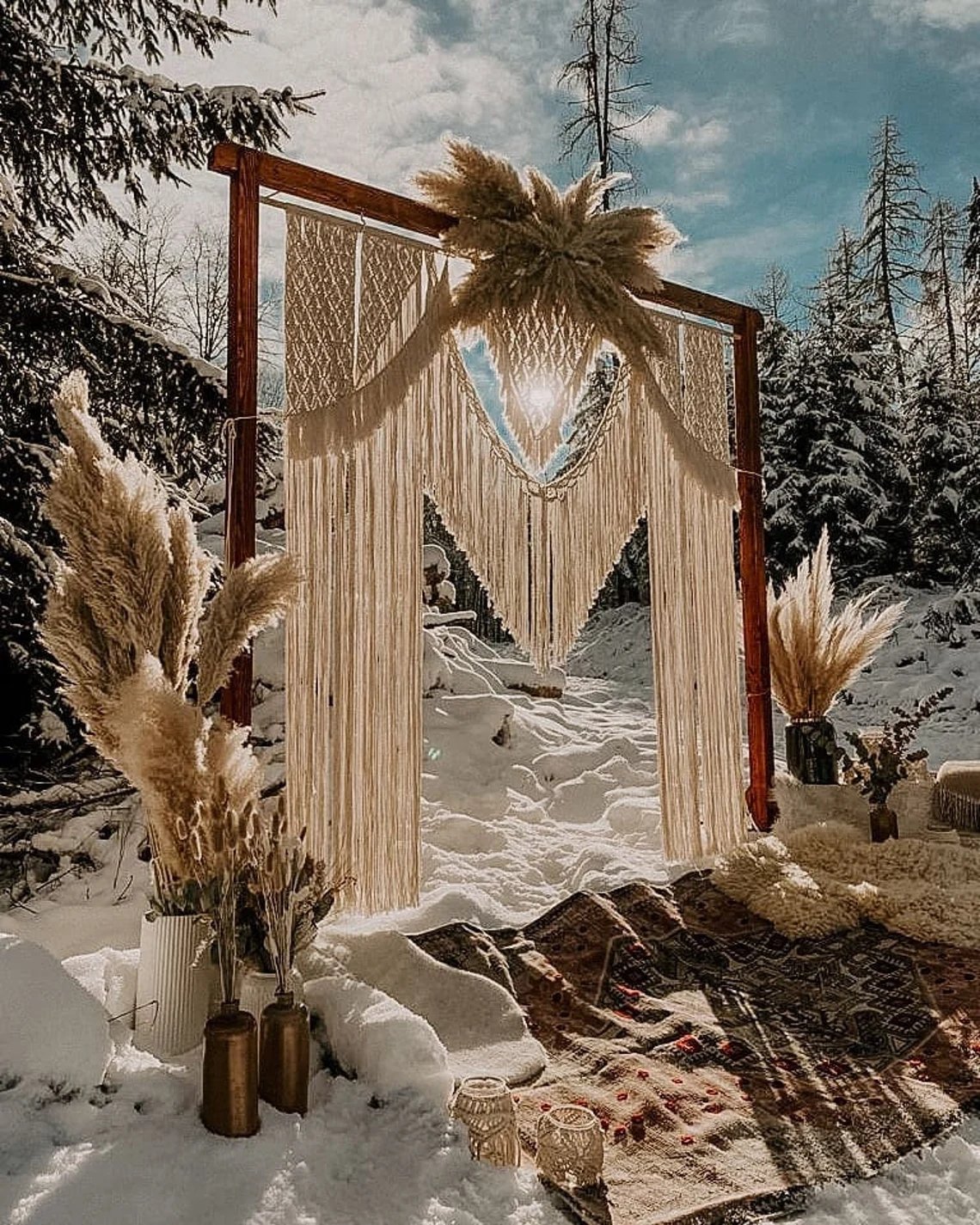 Handwoven from natural water grass with a steel frame inside, these flower vases are perfect for displaying bouquets of dried pampas grass. Use them to accentuate your ceremony arch, sweetheart table, or to enhance any other areas of your venue.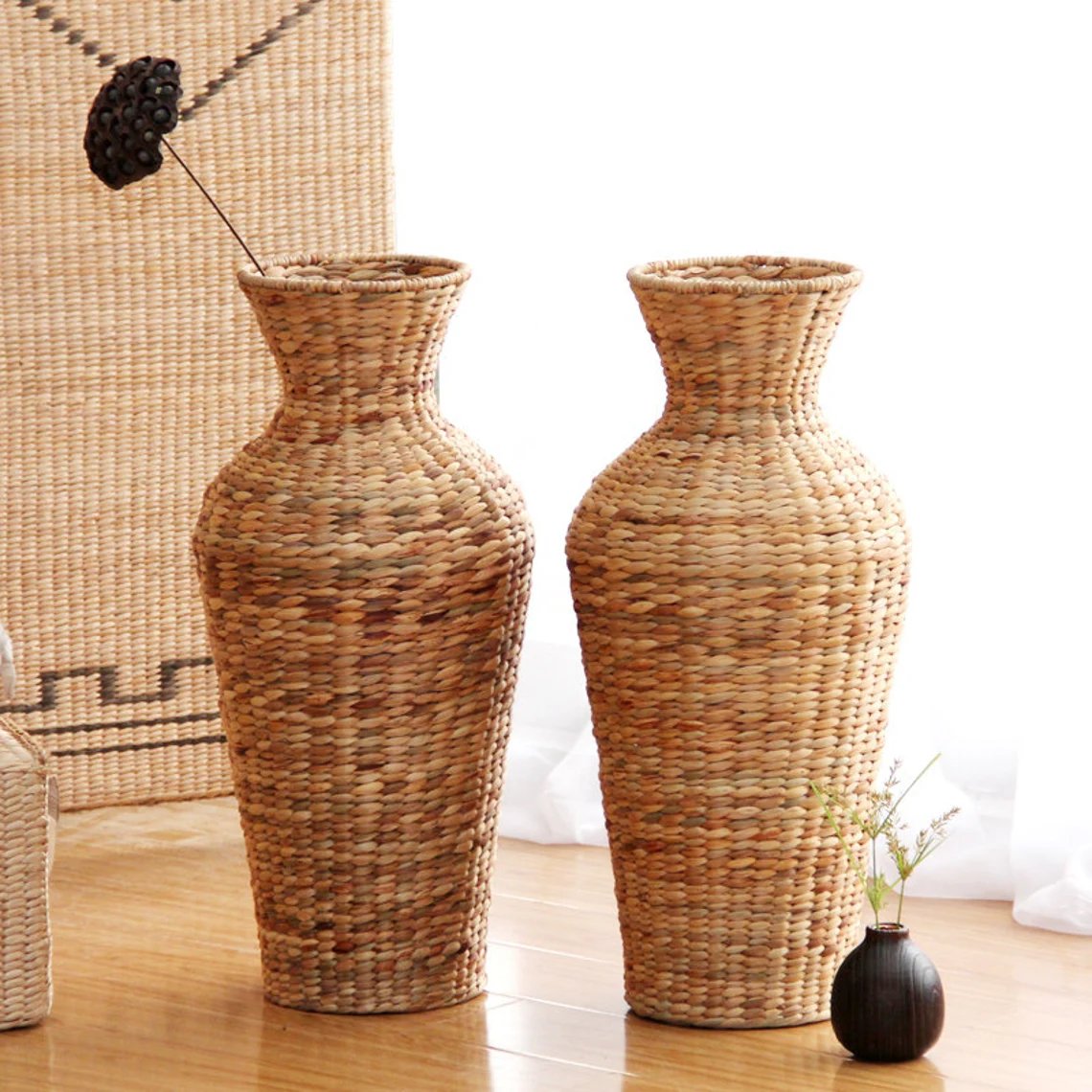 Easily create stunning flower bouquets to accentuate the natural feel of your venue. This set of natural dried pampas grass includes 80 pieces of various dried floral that will add a multi-dimensional flair to your flower arrangement.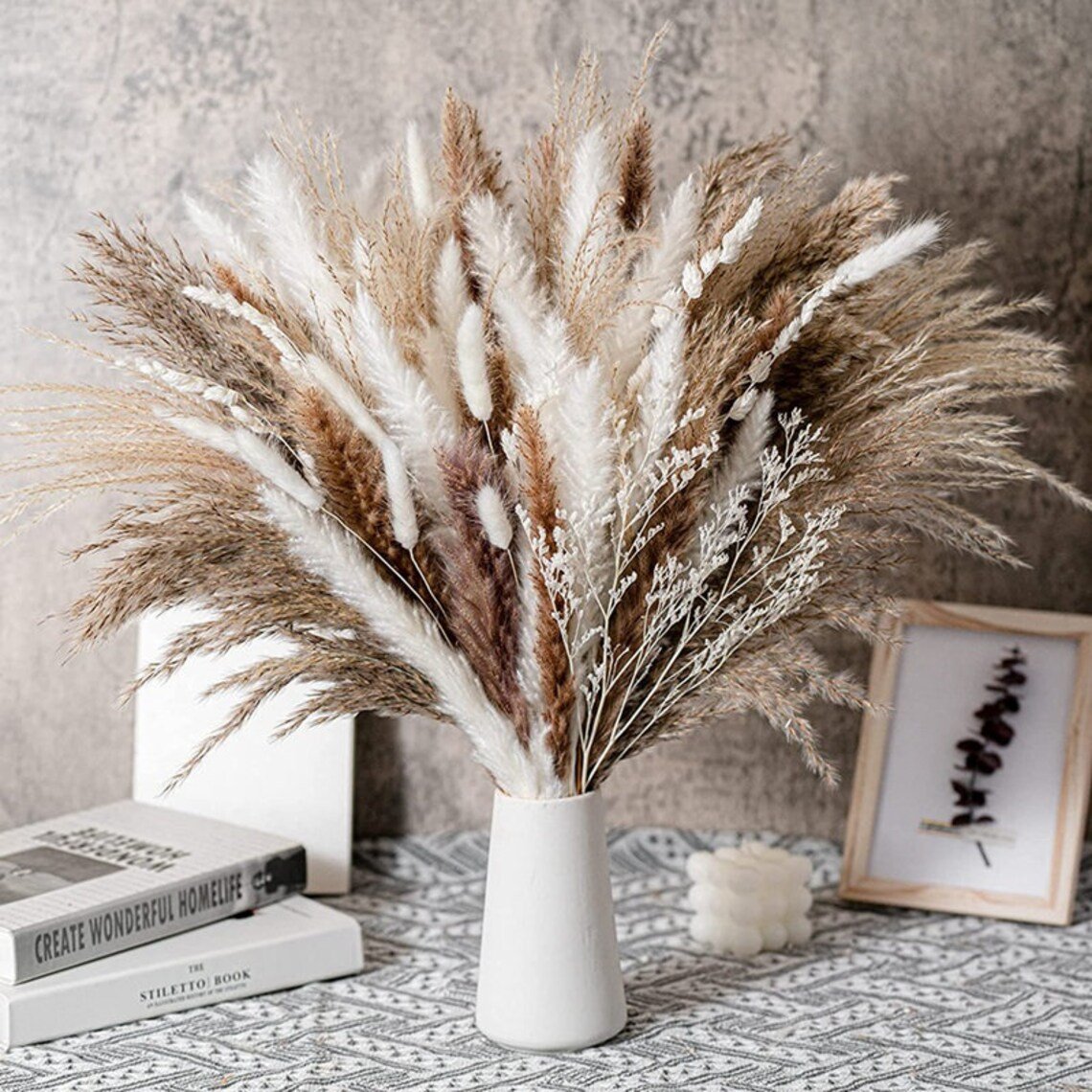 Accentuate your table decor by adding a natural flair to it with natural gauze table runners. All gauze is hand-dyed resulting in the unique beauty of each batch. We're sure they'll bring your tablescape to the top!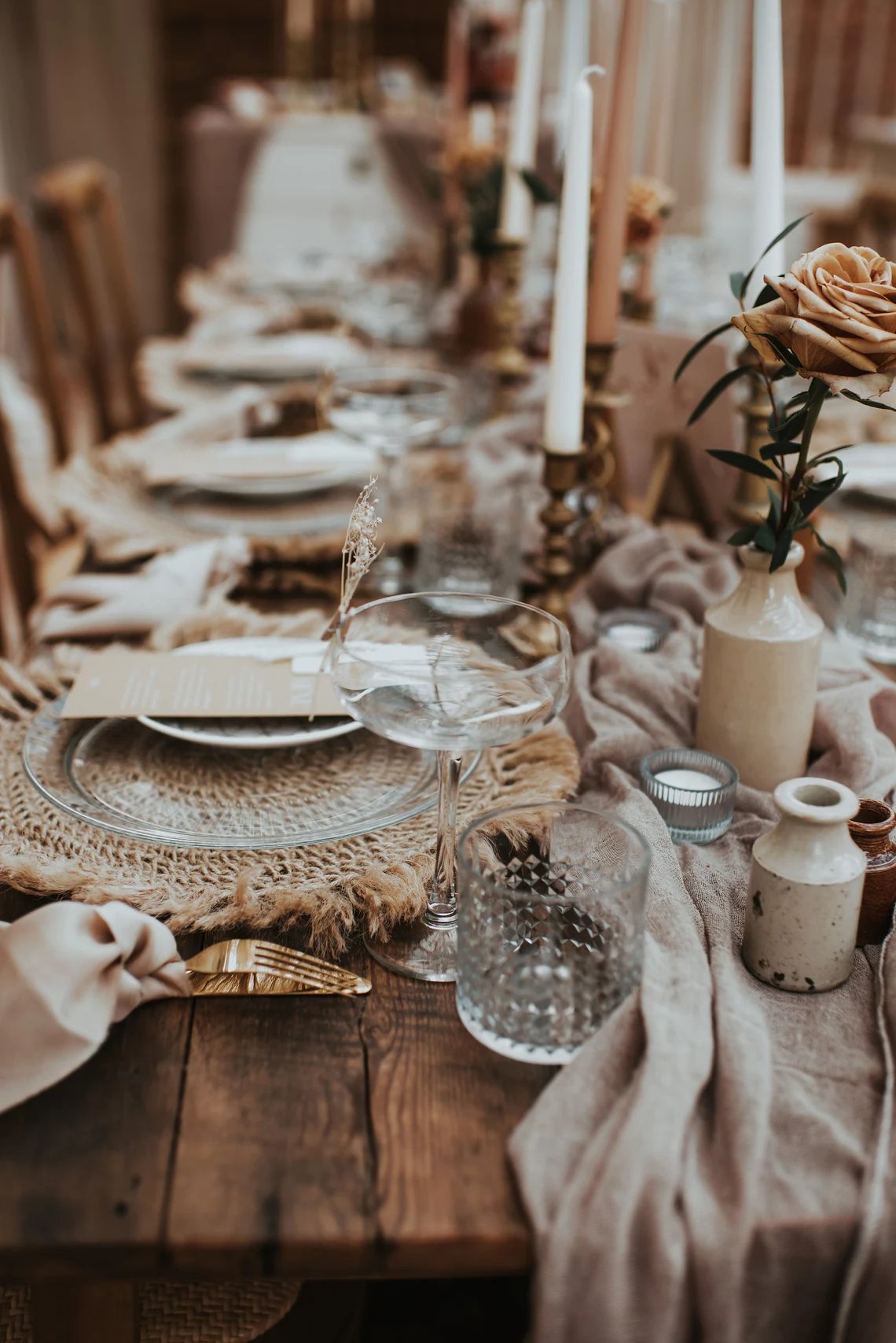 Made of rattan and hemp rope, this bohemian hanging lantern includes a clear glass cylinder suitable for using with votive candles. You could also fill them with flowers and lush greenery for creative spin. Use these versatile lanterns for a natural and trendy addition to your wedding decor!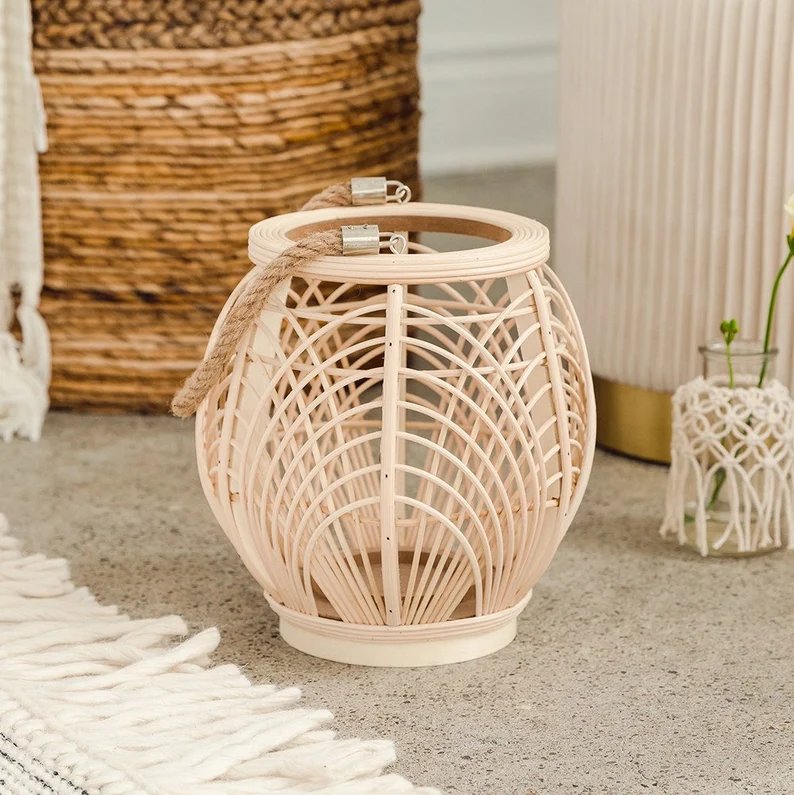 These natural raffia placemats with fringe are a charmingly-attractive addition to your bohemian wedding table decor. Skillfully handcrafted by artisans, no two pieces are alike.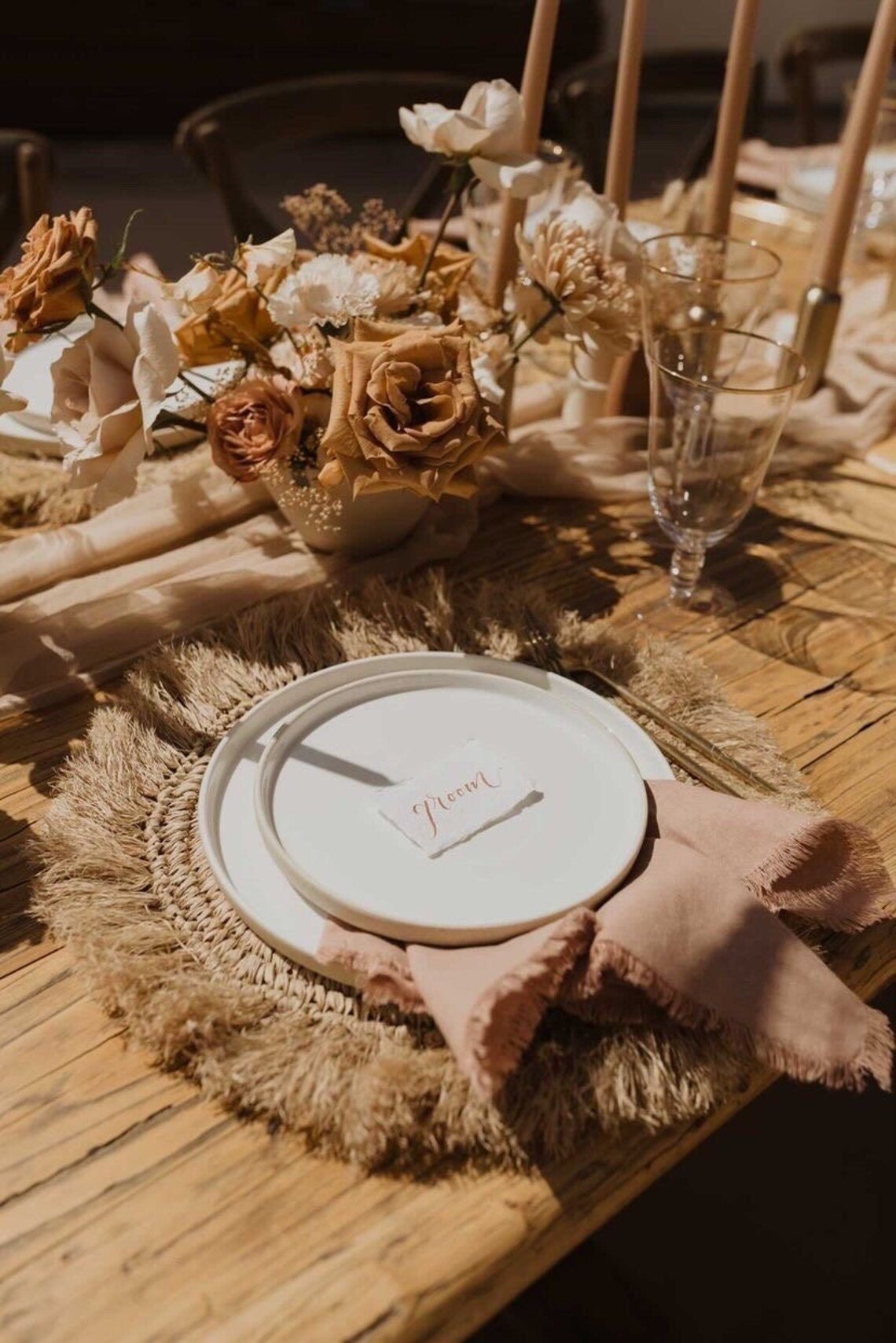 For a memorable celebratory toast to your new status, this lovely set of toasting flutes is a magnificent choice. The glasses are made of crystal and are engraved with your names and the date of your wedding. Available in gold, silver, and rose gold, one is sure to perfectly complement your color scheme!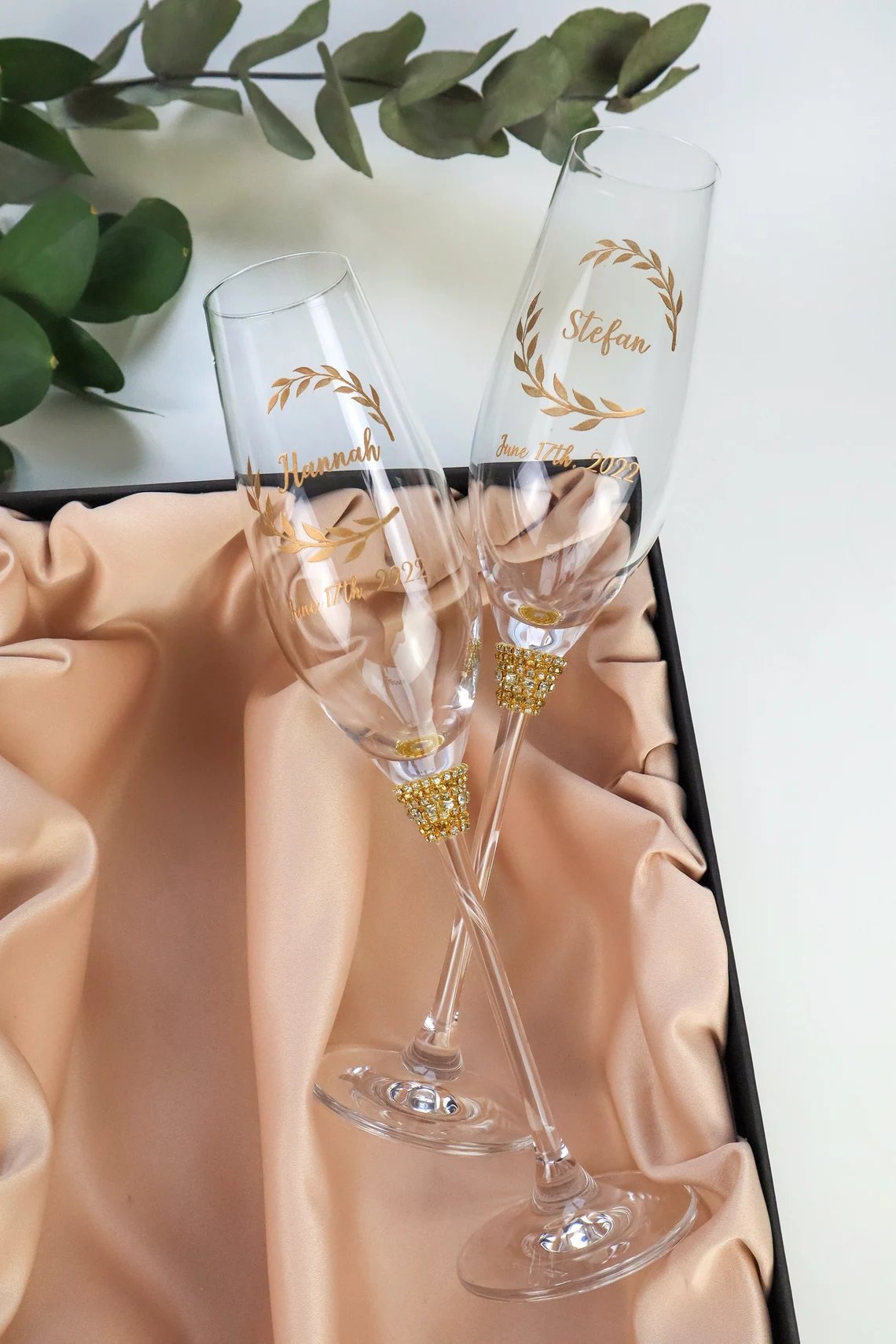 One of the beautiful designs in 'Laura's collection', this Boho seating chart makes for a stylish way to guide your guests to their tables. Made of natural wood, the board is personalized with your names and the date of your wedding. You need only print table cards and attach them to the board with provided twine.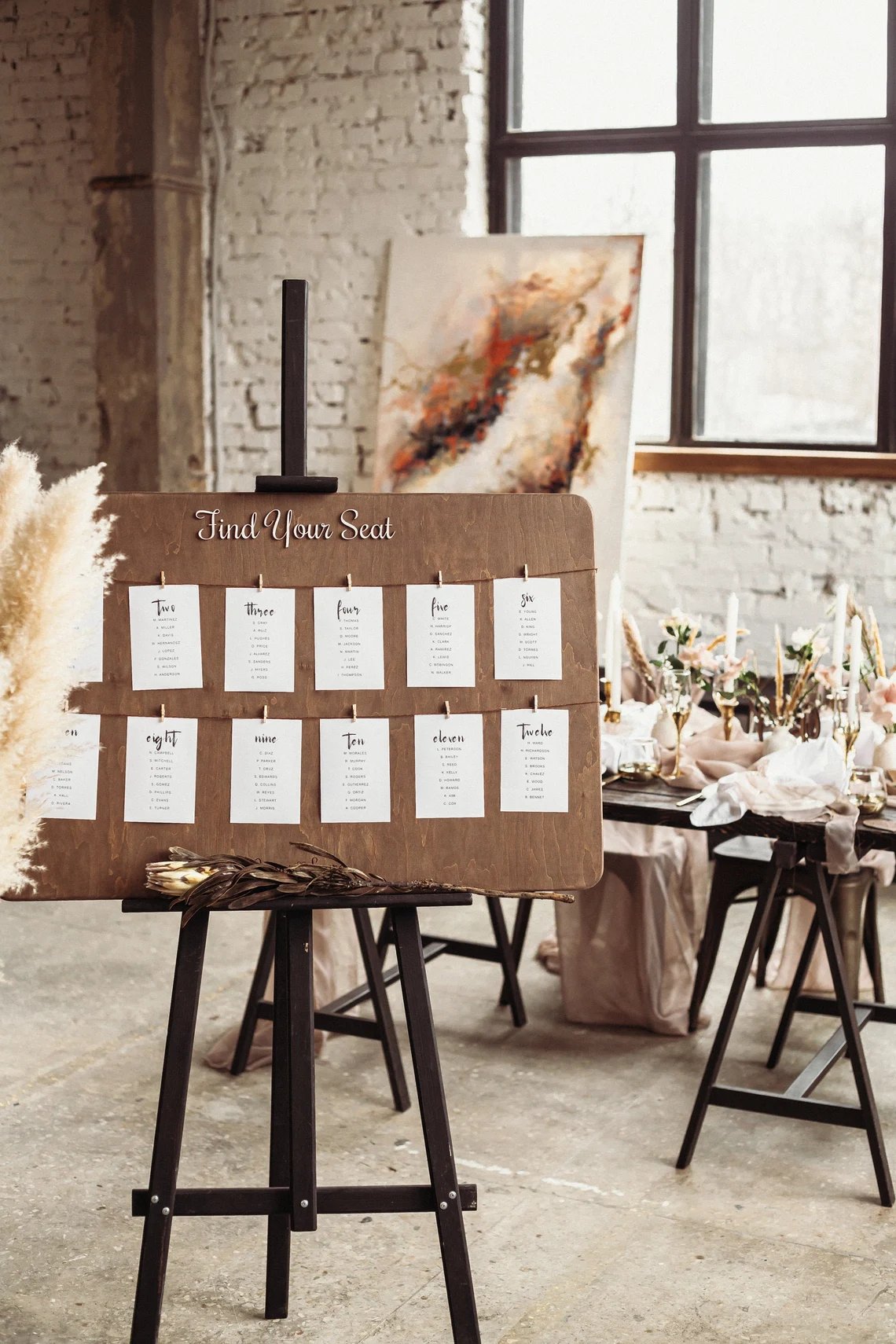 From the same collection of the seating chart above, other beautiful wedding accessories are available to help tie in your theme. The wedding card box and guest book can be seen below. This card box is available in your choice of four lovely designs and in a choice of height designs for the guest book.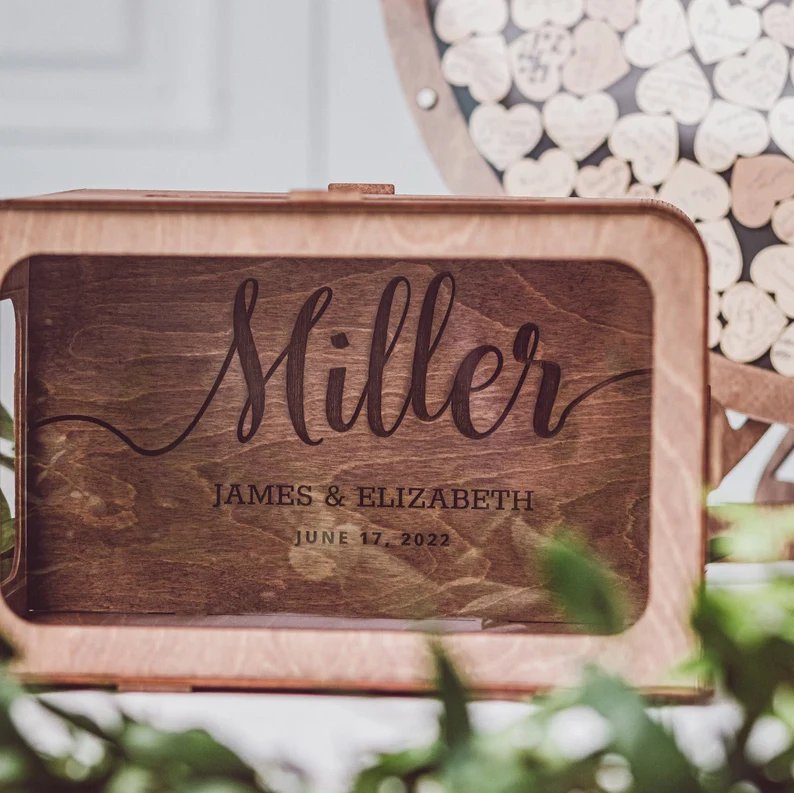 With an elegant font and intricate details, this lovely rustic Bohemian cake topper makes for the perfect final touch to your wedding cake. Choose a favorite finish from a wide range of colors and personalize the piece with your names and the date of your wedding.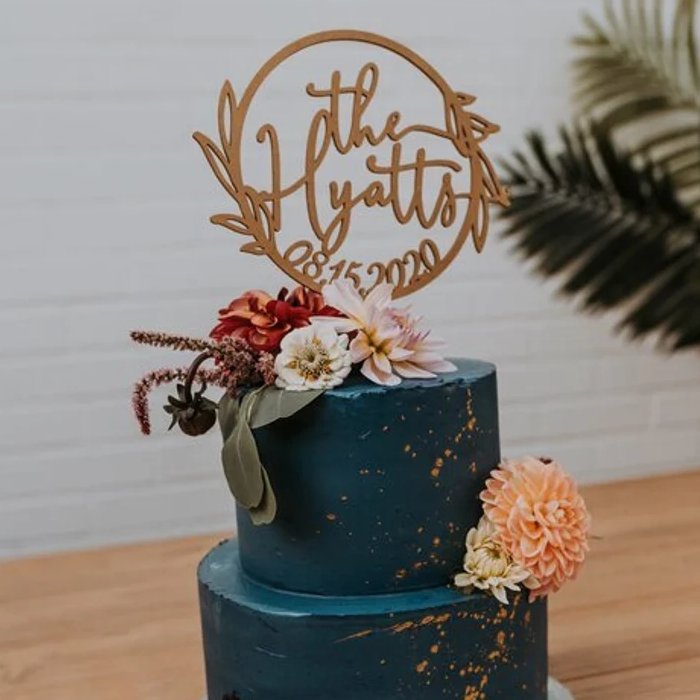 For unique centerpieces, these handmade candle holders offered in your choice of maple, oak or walnut are a great choice! The lanterns of beautiful design will confer a warm glow throughout your venue.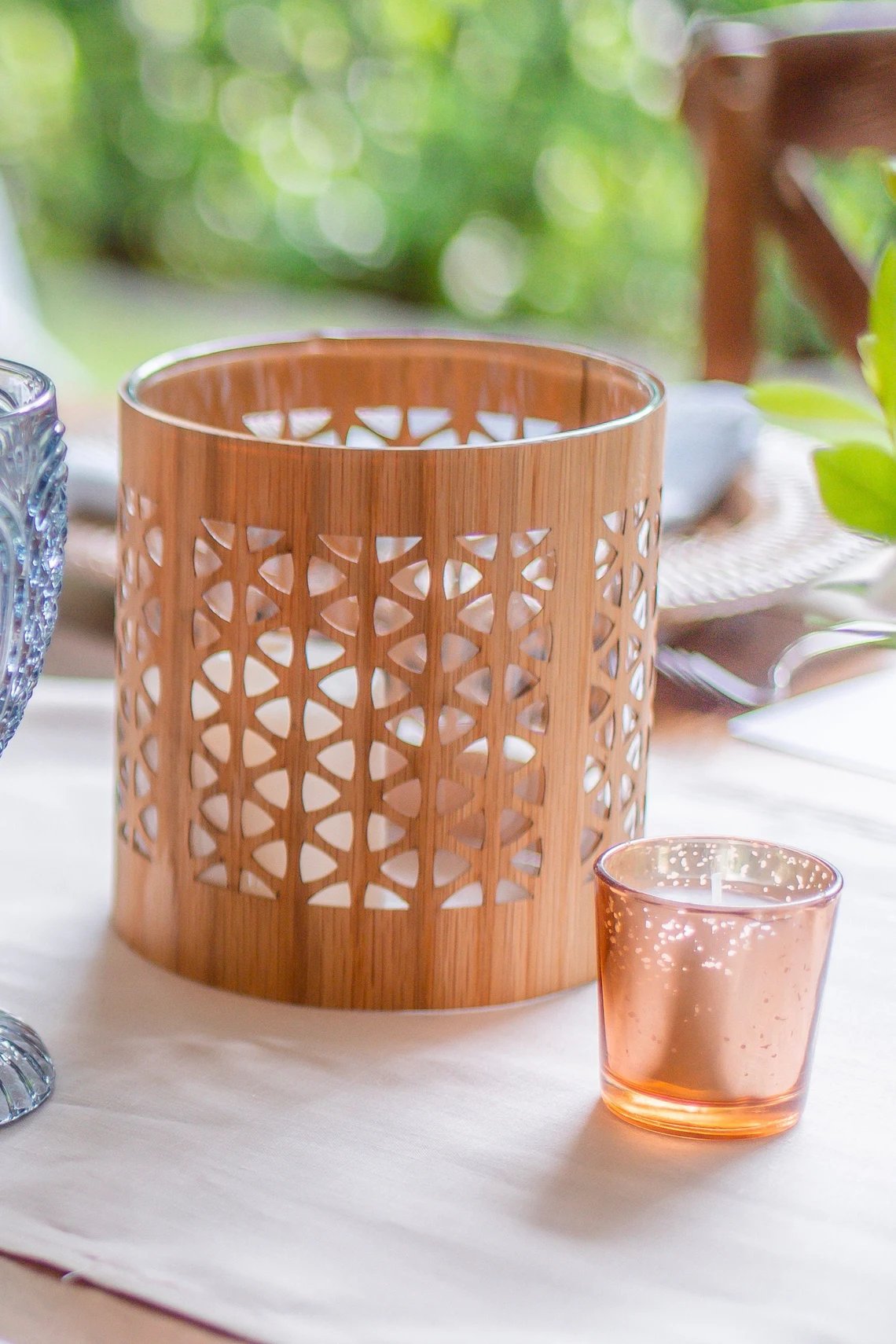 These laser cut rattan inspired table numbers are available in several color combinations with or without a stand. The're perfectly themed for a Bohemian wedding and stand out particularly nicely with macrame and raffia.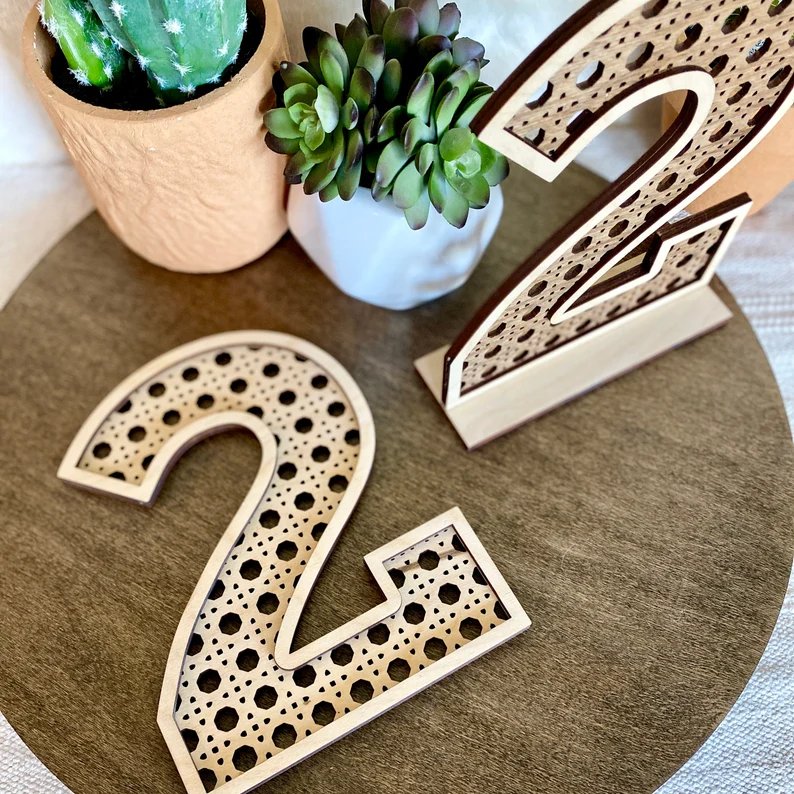 Fully customizable, these jute welcome tote bags are ideal for greeting guests coming from out of town. They'll love receiving this special appreciation for attending your celebrations. These personalized bags are also a wonderfully thoughtful gift idea for your bridesmaids.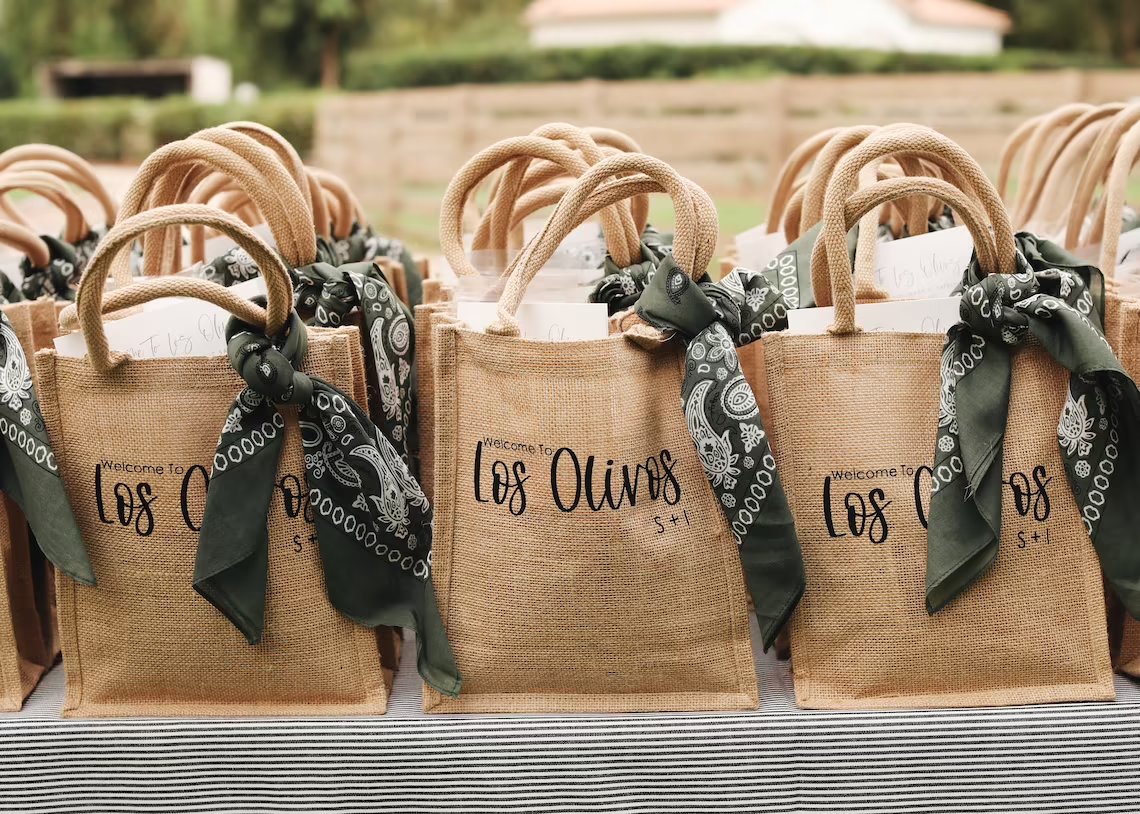 You may also like: