For those of you hitching to get married in Central Park, New York, it's my pleasure to introduce you to Claire, a highly experienced wedding planner of the area. She agreed to let us in on the basics of exchanging your wows in this enchanting location.
Destination weddings and elopements have seen a great increase in popularity in recent years.  For the past year or so however, travel for marriage has ground to halt, but, micro to small weddings are taking advantage and couples are having an extraordinary time!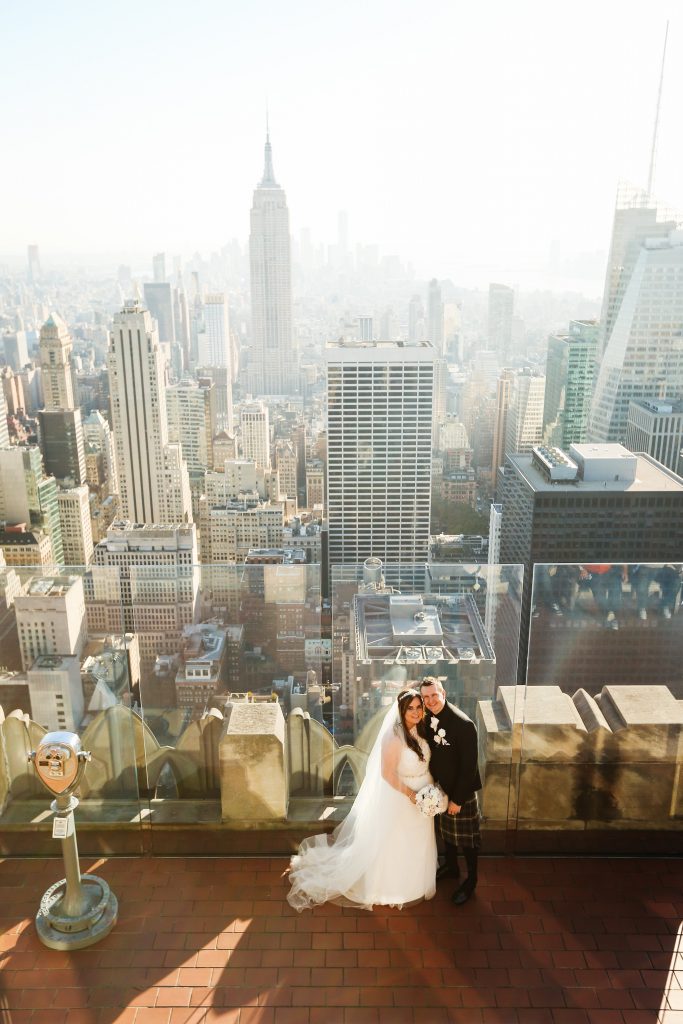 Recently, big, traditional weddings are being rejected in favor of more quaint and intimate ones. In the past this was in part to avoid large mainstream suppliers and industry stalwarts charging high prices, but now it's an excellent alternative in the face of current restrictions. These changes aren't a mere compromise; they're a whole new style of nuptials offering a plethora of new possibilities! Many couples are shortening their guest lists and allocating those freed up resources on what is most important to them, such as an incredible trip to a fabulous city like New York – either alone, or with a small group of friends and family. With fewer people present, everyone is more likely to expose their true personalities and every detail is even more unique with each touch being deeply personalized by the couple!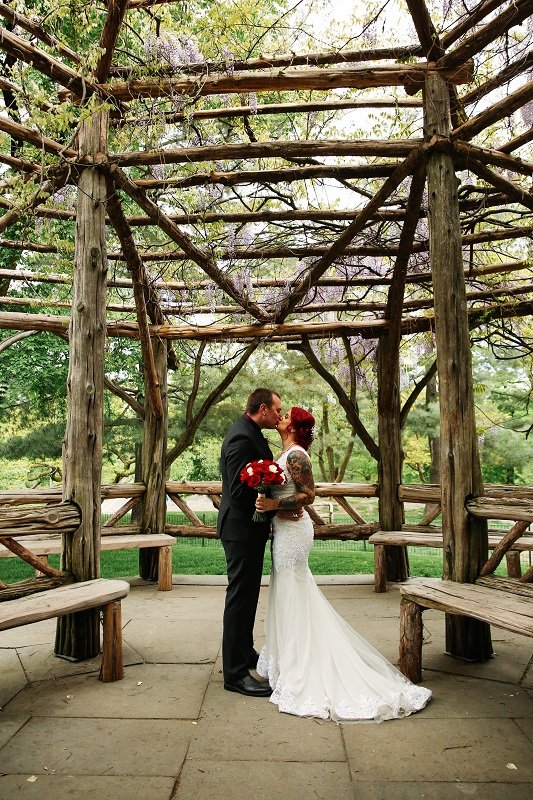 Claire from Wed in Central Park has been planning weddings since 2012! Many couples contact her soon after they have the idea to get married in Central Park or they're just starting to talk through their vision of a perfect wedding day. Since the pandemic, New Yorkers have chosen Central Park as a beautiful and safer location in the great outdoors. Claire wisely suggests that the first thing to do when considering a wedding ceremony in Central Park is to decide on what time of year the wedding will take place, and who, if anyone, you are inviting as guests. Many of the choices you make will depend on these factors, from working with the weather to exploring your options in the context of guests or no guests.
Hiring an experienced planner is a cornerstone to a successful wedding! There are enough details to orchestrate and having an ally as passionate about weddings as Claire is truly reduces the burden and frees you to concentrate on realizing your dream of such a landmark wedding location. An experienced planner can answer couples' questions quickly and far more thoroughly than online searches or word of mouth, as they can tailor their advice and suggestions for each unique couple. With over 300 perfectly planned weddings under her belt, Claire is truly an expert in her field. She lives and breathes everything wedding and knows all the do's and don'ts to ensure that every detail is beyond your expectations!
Getting A Marriage License
All couples who marry in New York must go to City Hall at least 24 hours in advance of their ceremony to get a marriage license.  Claire's blog tells you what you need to do to get your license. It is necessary for the couple to prove their identity before they can proceed. Due to Covid 19 restrictions, couples need to make an appointment to get their license and we do not currently know how long this will be required. Further, the couple must bring their license along to the ceremony and sign it afterwards. It will also need to be signed by an officiant and at least one witness. After that you can leave it with the officiant who will send it back to City Hall, or, you can do this yourself. They will register your marriage and mail the marriage certificate to you, no matter where in the world you live.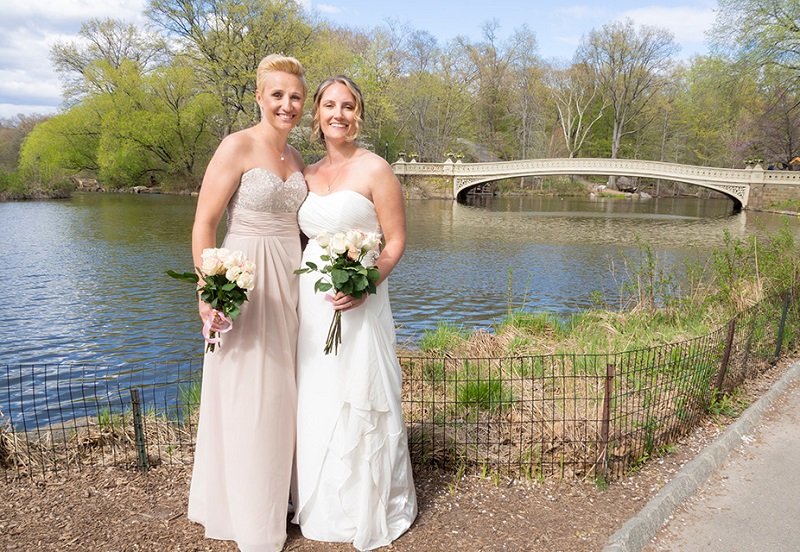 The officiant is a crucial aspect to the wedding and must be registered by the State of New York for the bond to be legally binding. Since there will be no Priest to give the traditional ceremony speech, Claire creates this framework for every couple, making each one precious and individualized. Once she converses with the couple to hear what they have in mind for each aspect, Claire takes on the task of perfecting the words during the ceremony. Besides the promises the couple will make to each other is all of the more technical details; the photographer, wedding video, flowers, musician, hair and makeup, transport and so on.  Some couples go big and have all of this, while others prefer to keep it simple and avoid needing the extra people that this entails – it's all about personal choice.  New York offers a vast array of wedding service providers, so Claire's advice is to read the reviews if you plan to include specialists.  It's the only way to determine the quality of service and reliability if you're a visitor to the area, and even if you're not! 
To hold an event in Central Park, in this case a wedding ceremony, you will have to apply for an event permit.  You'll need to decide out of which of the many lovely ceremony locations in Central Park you choose to exchange vows.  There is a wide choice of beautiful spots in Central Park, such as those with a rustic feel, a stunning view, privacy, special seating, a roof, or just being fairly close to everything else. It all depends on what the couple values most and what they envision for their big day!
Many couples take their guests somewhere to eat, drink and celebrate the wedding after the ceremony.  It might be a restaurant, a show, a tour of the city by road, or the popular choice of a dinner cruise on the Hudson. There's truly something for everyone but be sure to time everything well before booking your celebrations. Claire can help you with that and advises not to try to fit too much into the day; leave some time for rest and relaxation!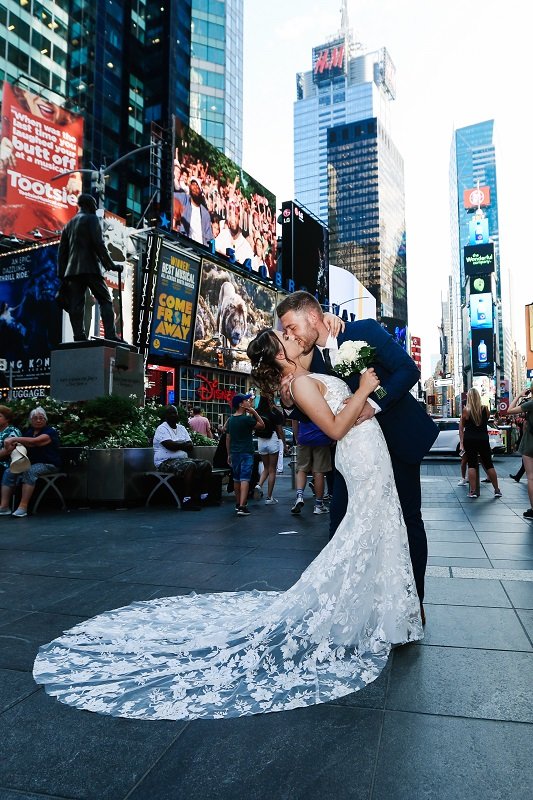 Some people will choose to have a Central Park wedding planner like Claire guide them through the process to save time and effort and to feel sure that all will go to plan on your big day while others will enjoy doing all the searching and organizing themselves. Either way, a wedding in Central Park is sure to be a unique and memorable experience for the couple and their guests! Even locals can't fail to be impressed by the beauty of Central Park. Couples who have gotten married there recently as a plan B after their initial plans were cancelled or postponed, have remarked that the smaller, more intimate wedding was a lovely and relaxed experience. 
For more information to help you with planning your own Central Park wedding, visit Wed in Central Park's website, "like" them on Facebook, or follow them on Instagram or Pinterest where you'll find tons of lovely photos all over New York and many inspiring stories of real weddings. Welcome to the magic of iconic Central Park, New York!
You may also like: