A last disco bach party makes for a fun and funky theme. From groovy pastel to sparkly silver touches, a disco bachelorette party offers a wide range of possibilities for a decor that's sure to please every bride-to-be.
Sub-themes such as Dancing Queens, Mama Mia and The Dynamos will help you focus your theme and be on point with your decorations. Whichever direction you take it in, be sure that guests dress the part for added fun!
Scroll to view creative possibilities for your 'last disco bachelorette party'. You'll also find options for a Dancing Queens and Mamma Mia spin-off theme. For additional information on any of the items, simply click on the provided link and you'll be directed to one of our preferred affiliate partners.
Don't forget to save your favorite ideas for later!
---
Let the squad know all about the disco theme for your upcoming bachelorette party with this groovy printable invitation. The colorful template is sure to grab everyone attention! The invite includes an editable itinerary and can either be printed or emailed to your guests. From the same collection, you'll find all your printable needs covered to add splash of colors everywhere throughout your venue.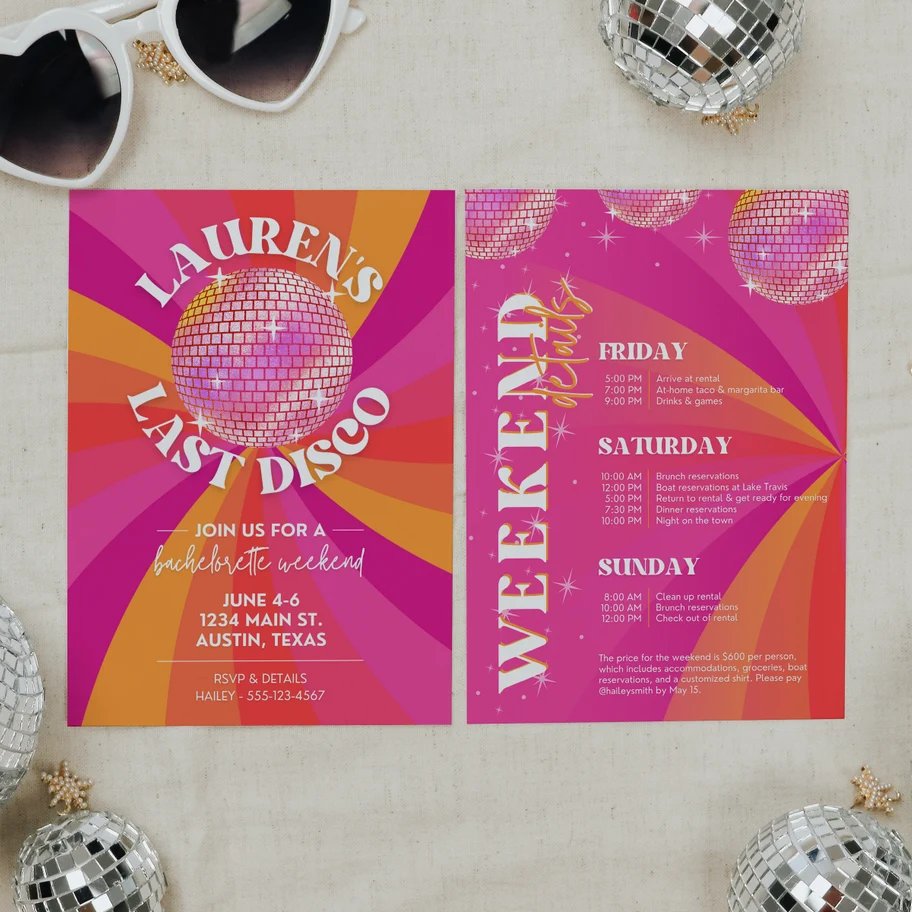 Add a reflective flair to your decor with these disco balls. The surface is made of tiny pieces of mirror and they come in an array of sizes and colors to perfectly complement the theme of your bach party. Hang them from the ceiling or set them on tables throughout your venue.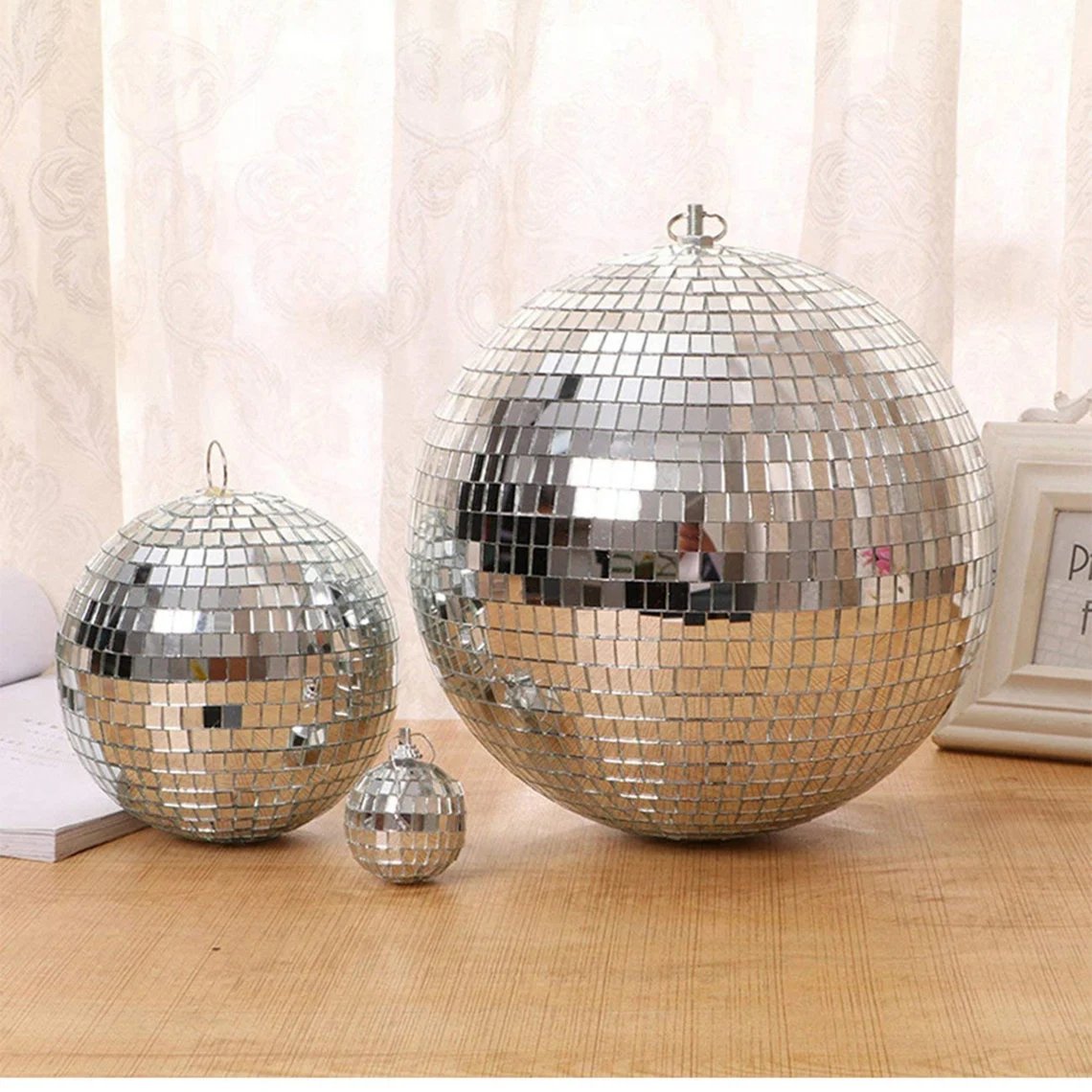 Perfect group synergy is easily attainable with a 'Disco Bride' shirt for the bride and 'Dancing Queens' shirts for the bridesmaids. The same theme is available in tank top form and in an array of fun colors.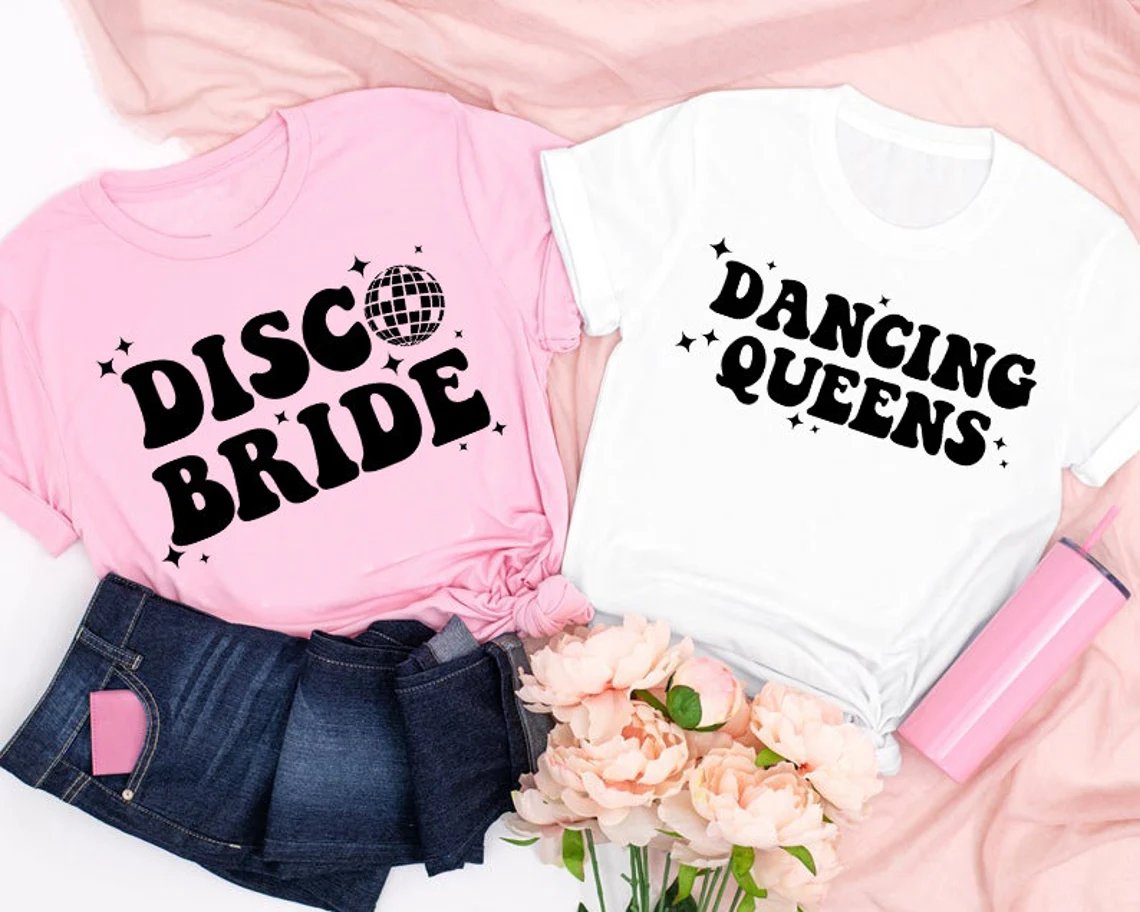 Give your venue even more of a disco feel with these disco ball foil balloons. Each one is approximately 14″ tall an you need only bundle a few together and set them in every corner that needs a touch of glam.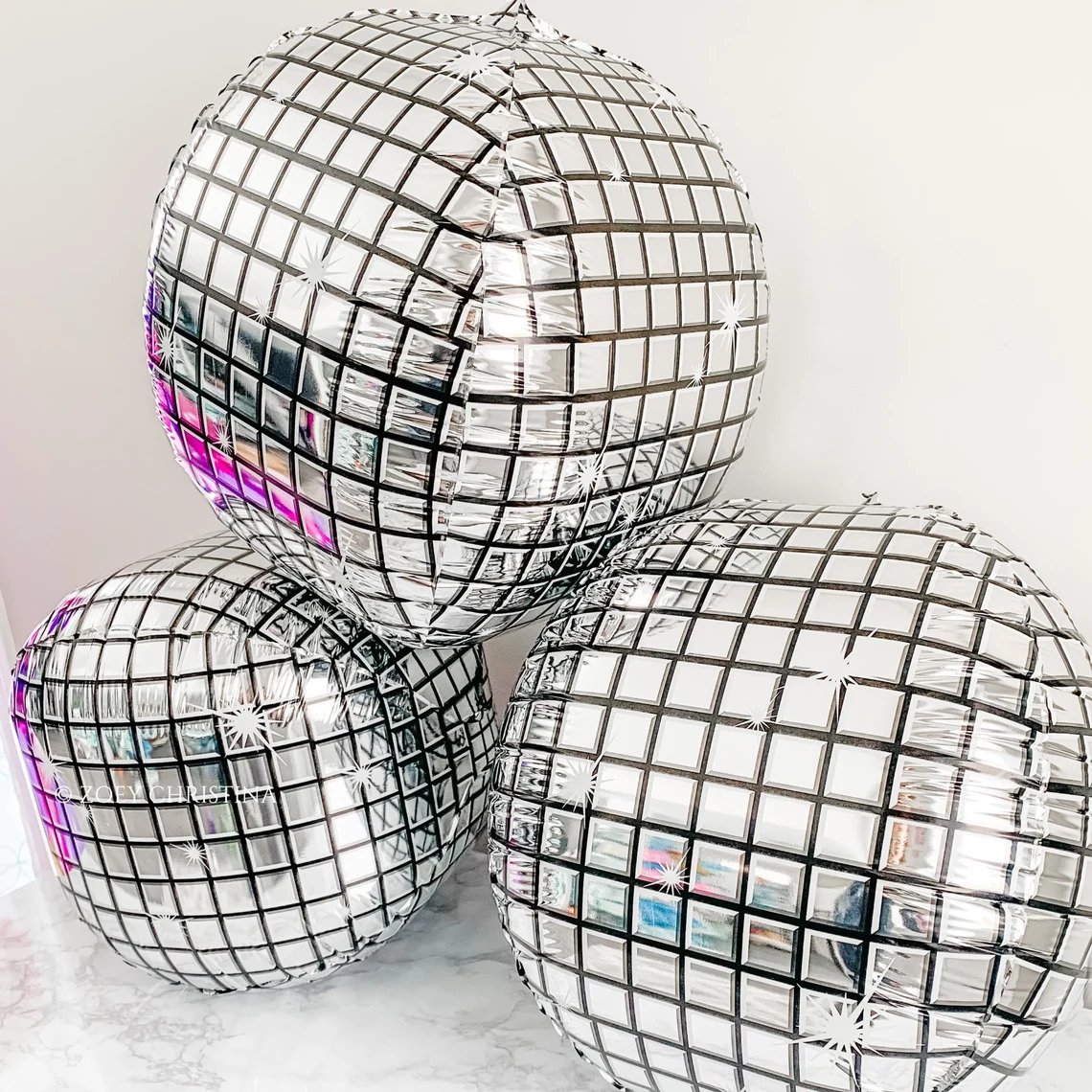 Customize this adorable bachelorette arch last disco party sign. Available in several sizes and colors and with or without a disco ball and sparkles. The sign is made from 3mm acrylic with embossed acrylic lettering and makes for an attractive decoration for your venue.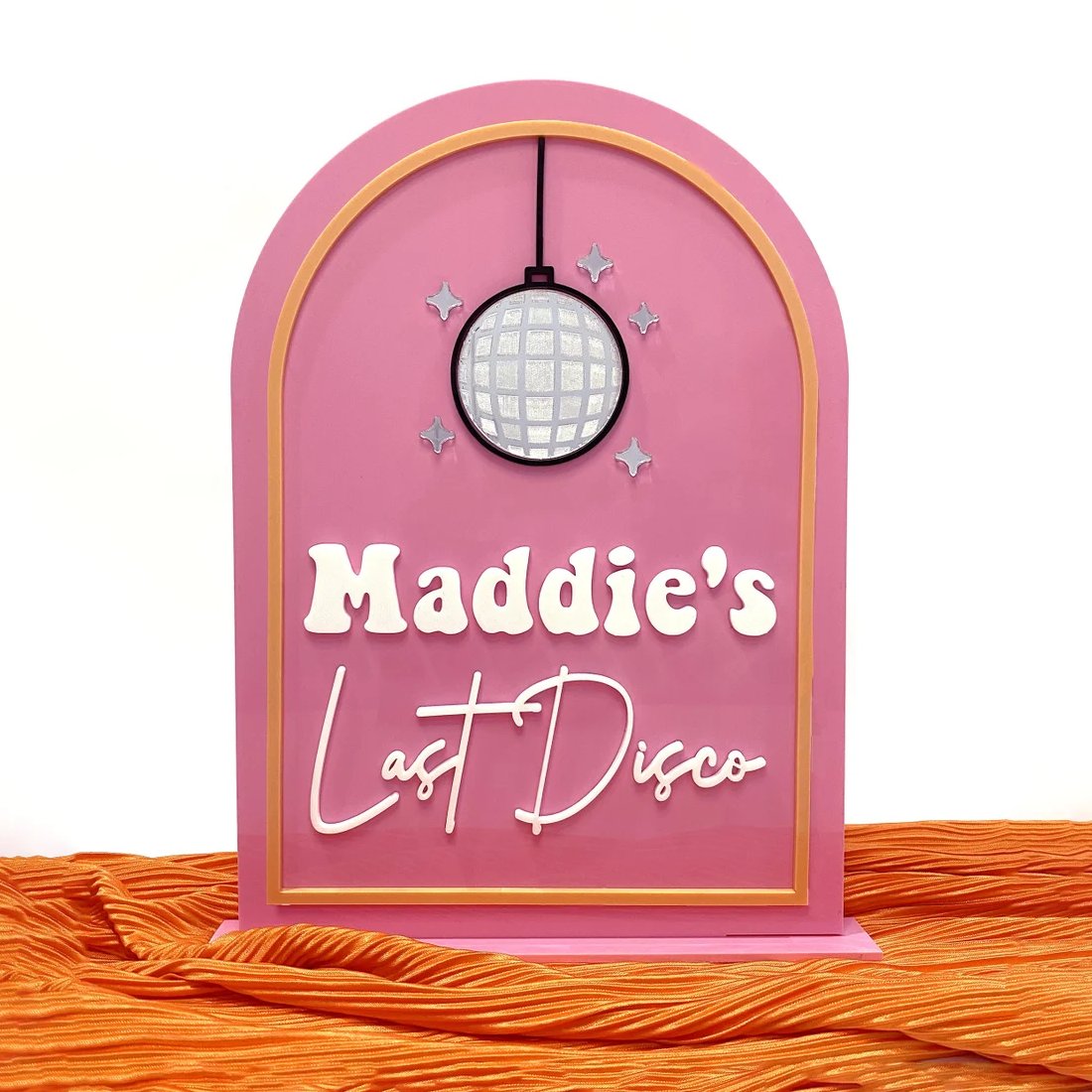 A must for your bachelorette crew – these oversize heart shapedshaped The Dynamos Mamma Mia sunglasses are simply perfect. Adorned with pearl accents, these cute sunglasses make for a great accessory to celebrate a dancing queen disco bach party theme.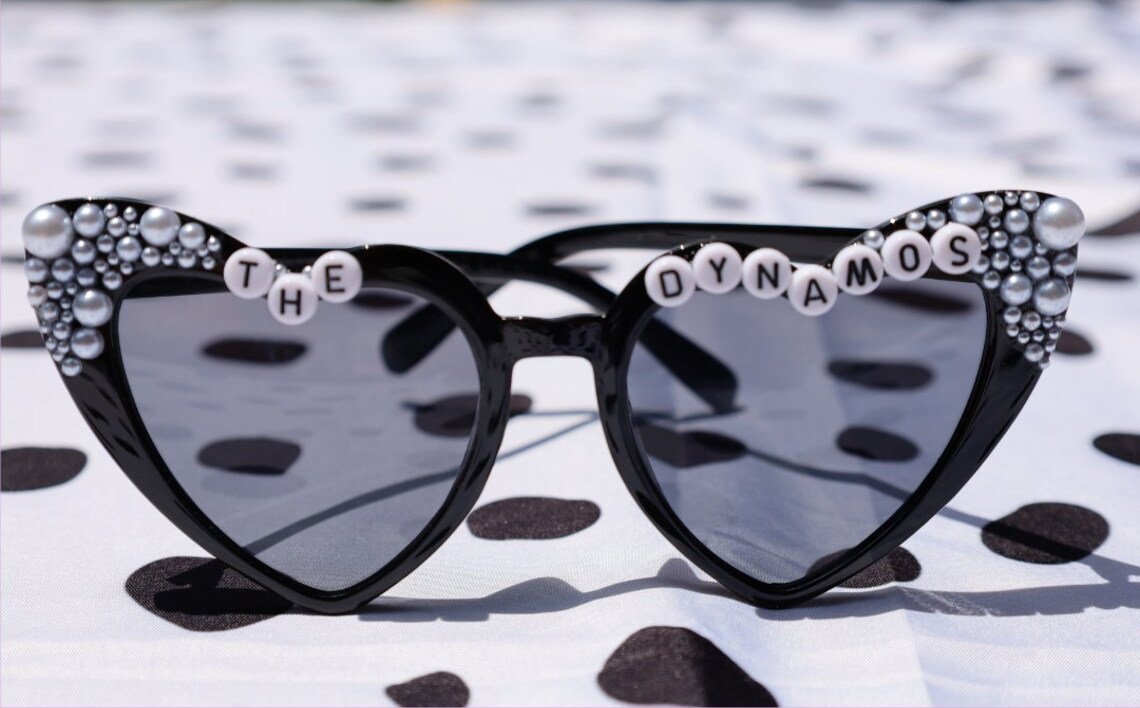 If you're planning on bar hopping or hosting a beach/pool Bach party, you'll find these fanny packs for the bride and her quad to be a super practical idea. Made of nylon and vinyl, the fanny packs come in either white or pink and are fully adjustable to fit 16" to 42" waists.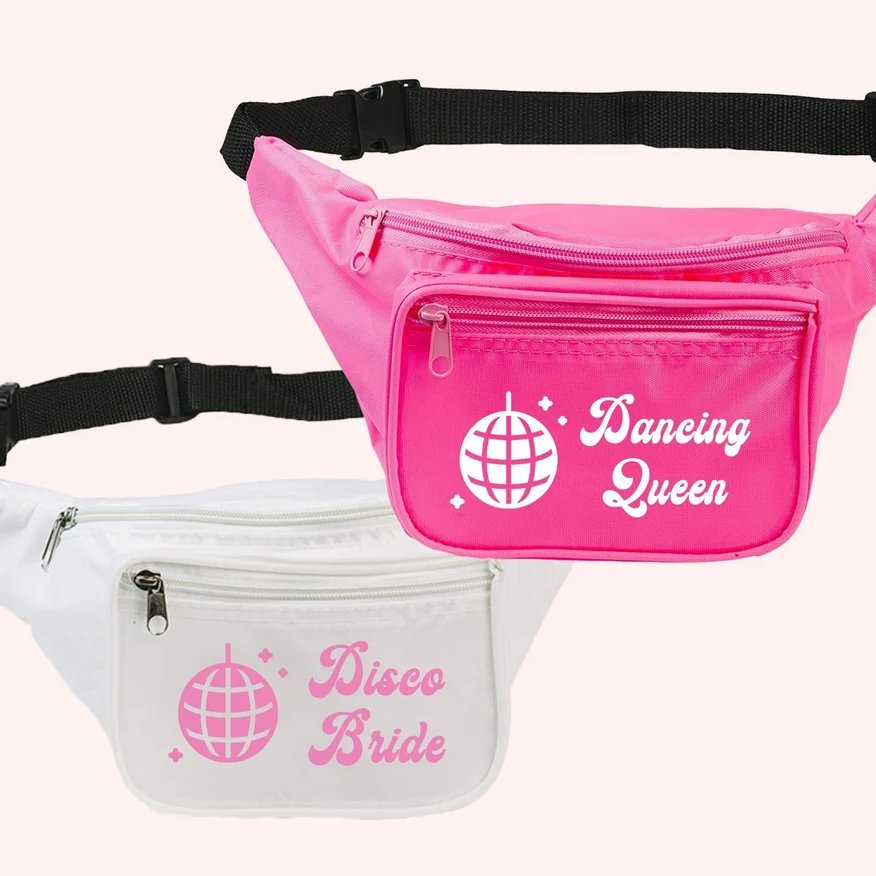 These personalized disco ball cups are awesome for keeping everyone refreshed while celebrating. Available in your choice of silver or pink, each tumbler includes a clear straw making for the perfect on the go drinking cup.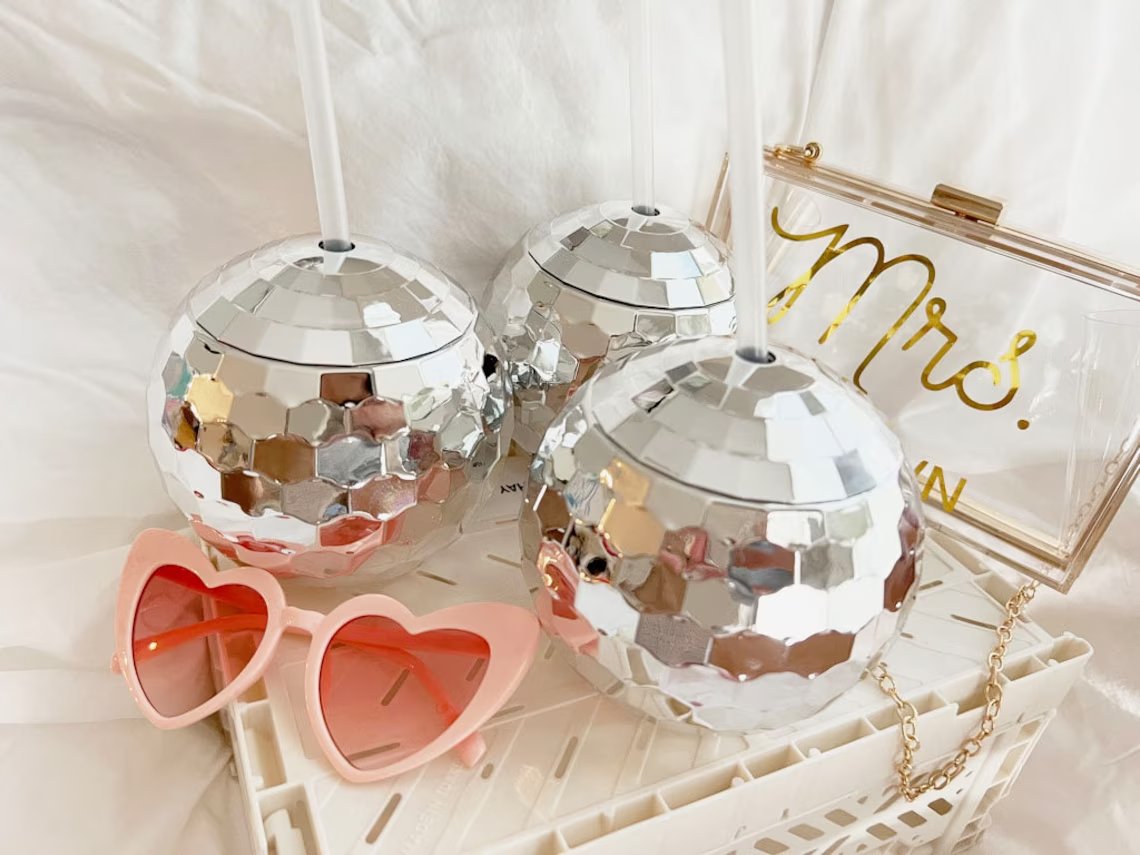 Made from food safe acrylic, this disco ball cake topper can be personalized with a name or other custom text. The topper will make an ordinary cake look stunning!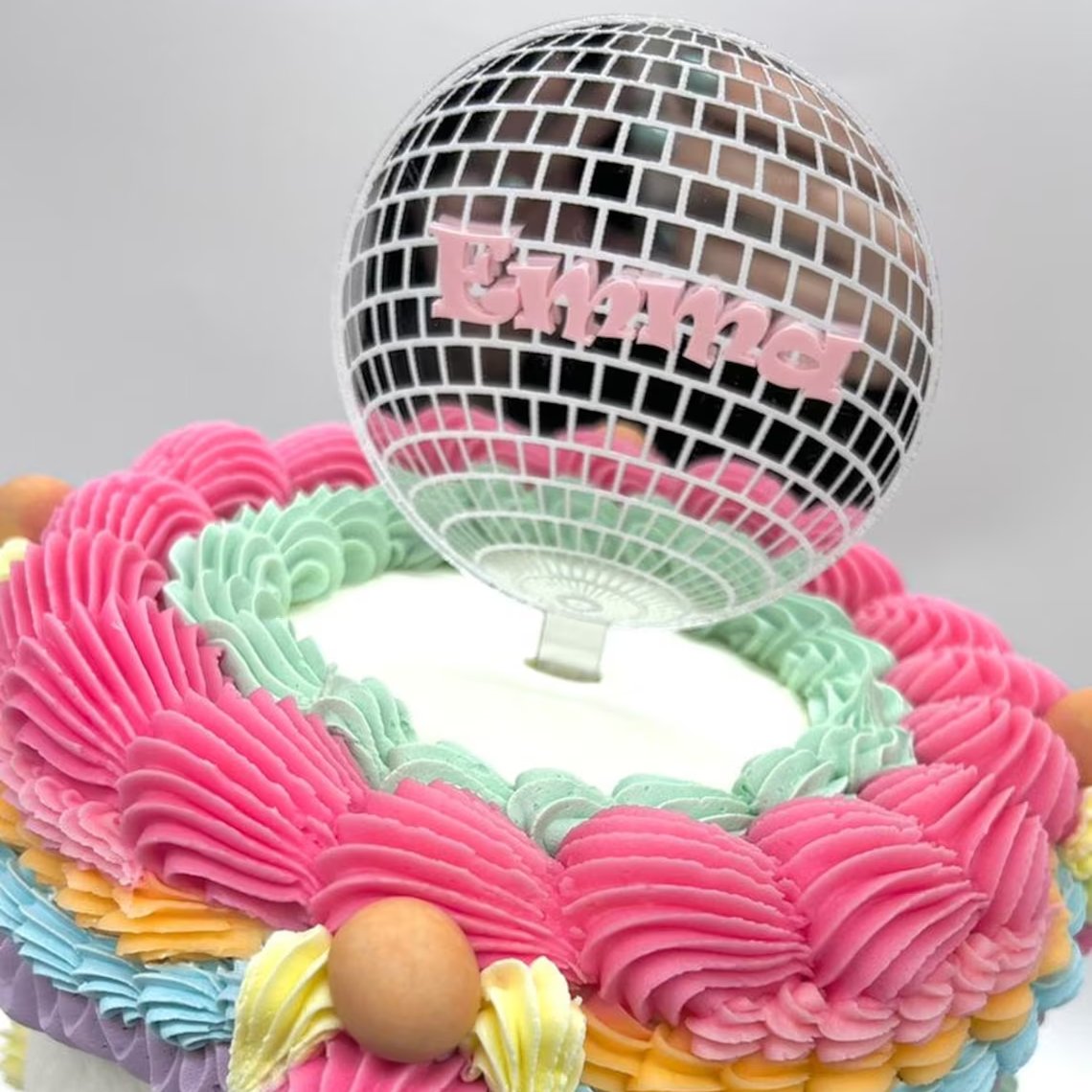 For unique table decor, this disco ball bowl will make quite a statement! Handmade and sturdy, it can be used as an ice bucket, beautiful centerpieces and anything else you can think of!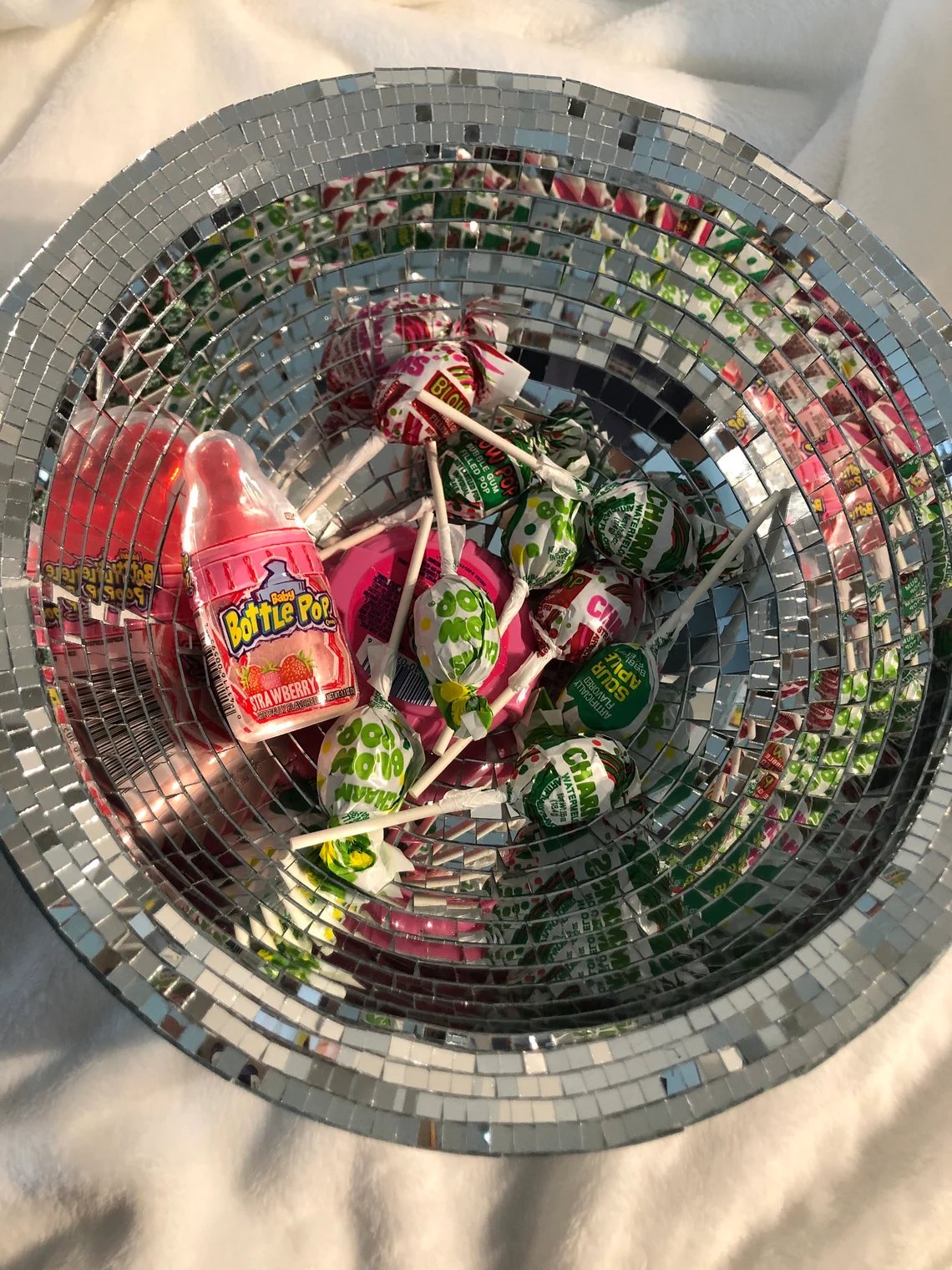 These Dancing Queens and Disco Bride beverage bags and straws are perfectly themed for a Mamma Mia bach party! Made to order, the pouches are reusable and makes for a fun addition to your quad gift bag for a keepsake of the celebration.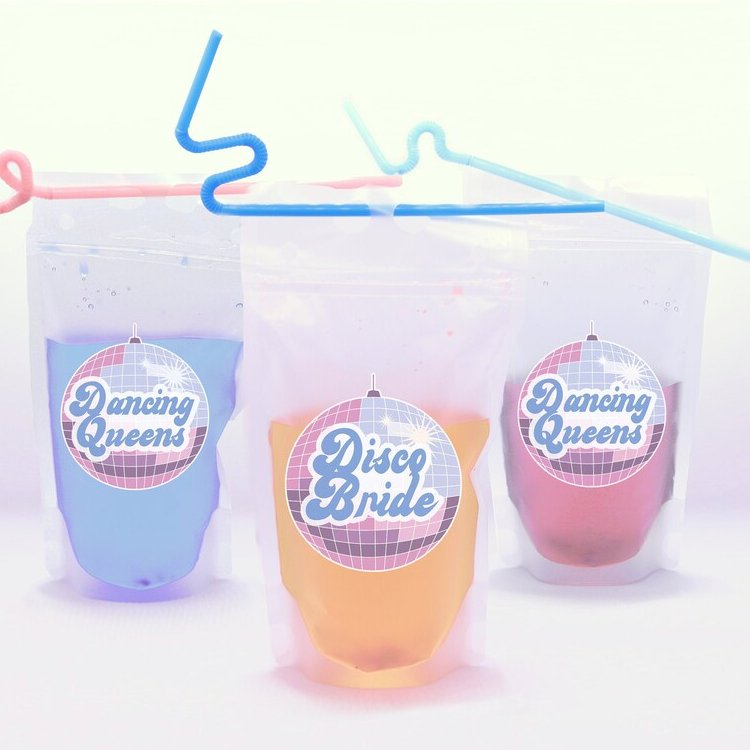 Adorned the walls of the venue or decorate vases with these mini disco ball LED lights. Battery-operated, these fairy light strands have no plug and can be placed virtually anywhere.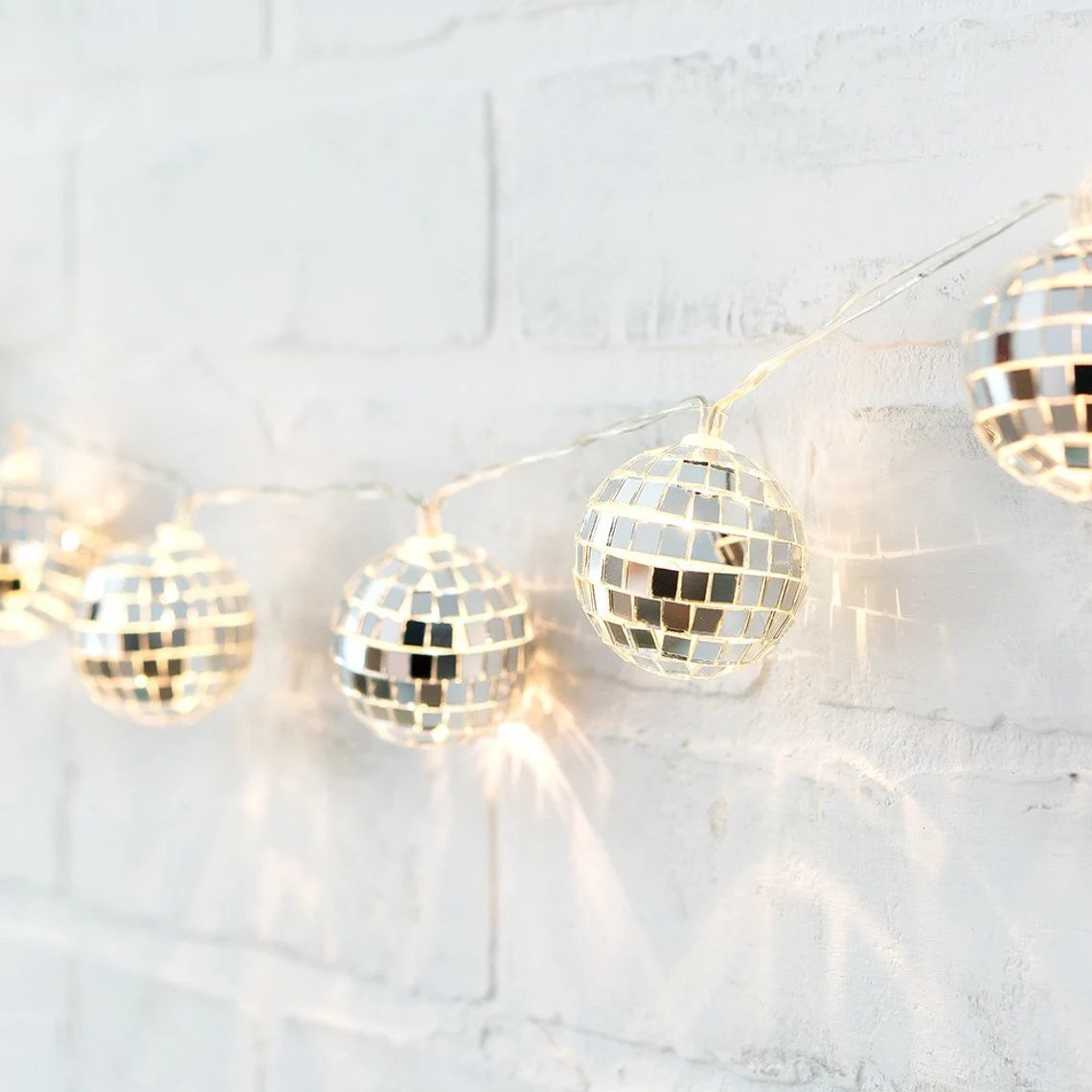 Made of muslin, these disco bachelorette party hangover recovery kit bags are personalized with your choice of a custom message. They come in several sizes and in a vast array of colors. Fill them up with fun articles for the crew to enjoy after the celebration.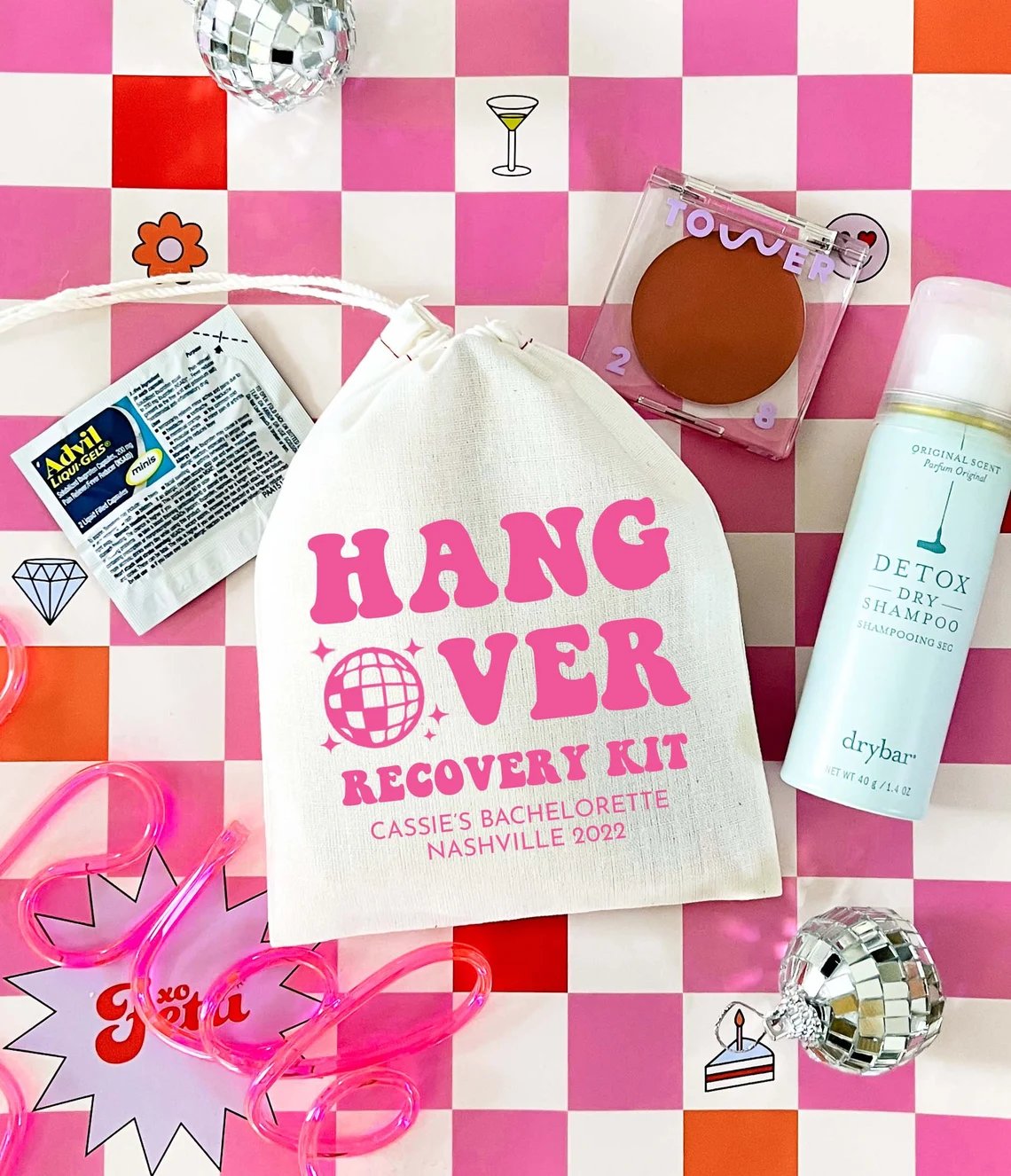 You may also like: