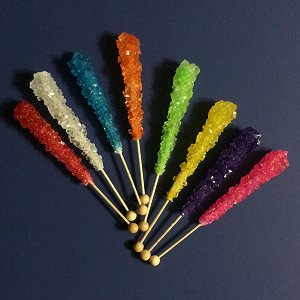 Dazzle your guests with a sweet table of beautiful glass jars filled with a selection of attractive, flavourful, and mouth-watering top notch quality candies. By varying the types, textures, and flavours of the candies you will not only create an outstanding, visually appealing candy buffet but you will also please the taste buds of every guest.
A candy buffet is a substantial, powerful element of decoration, and just like your wedding invitations, table decorations, flowers, and bridesmaid dresses, it needs to complement the style and feeling you wish to convey, and be in harmony with the overall colour scheme of your event. From an all white theme, an elegant combination of black and white, or a blend of your favourite colours, the choice of colours is a reflection of your personality and will influence the mood of the venue.
Click here to view an array of
attractive candy colour combinations
for sweet tables.