Here's our guide to 40+ edible wedding favors that are a hit with guests. Offering a tasty treat to your guests makes for a gift that won't be left behind.
You might be wondering if giving out favors at your wedding is an obligation. You really don't have to especially if your working on a tight budget. Favors however are a thoughtful gesture to show your appreciation to your guests for attending your special day!
The tradition of offering favors dates back to the Roman Empire. From generation to generation, this tradition spread over the years to continents. Confetti almonds also known as Jordan almonds, became the only sweet given as favors.
Confetti almonds are still a popular choice but now a day the diversity of edible wedding favors has evolved so much and the options available are so inviting. From candy, lollipop, mint, cookie to chocolates, all make for delightful favors. Most of them are available in a wide selection of designs and can also be personalized to fit perfectly your wedding theme and decor perfectly!
Edible favors are not only for weddings, they also make for tasty treats for your guests at an engagement party, bridal shower, and rehearsal dinner.
Continue below to get inspired with our compilation of 40+ tasty edible wedding favors available on the market. We grouped them by categories such as candy, mints, lollipops, caramel, and chocolate to make it easier to find a delectable favor that is perfectly suitable to your taste and wedding theme.
Don't forget to pin your favorites!
---
Wedding Candy Favors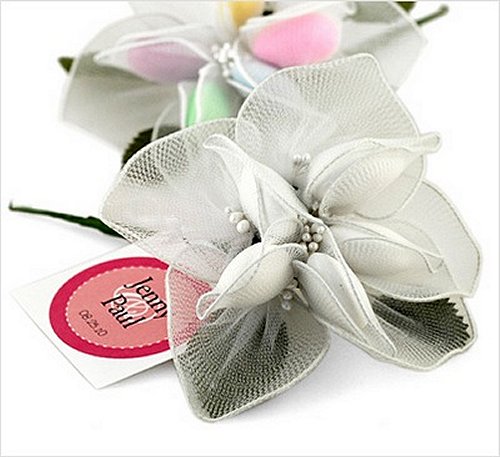 Handmade, this elegant Jordan almond Lily flower makes for a modernized version of the traditional confetti favor wrapped in tulle. With your choice of white or assorted color almonds, set these pretty favors at each place setting for a romantic and beautiful table decor.
Wedding Favor Mints
After dinner mints and pocket size mint tins are favors that your guests will really enjoy. The most popular in this category are the peppermint life savers, mint rolls, and pocket size mint tins. All can be personalized with your choice of design, name, and the date of your wedding.
Wedding Favor Lollipops
Lollipops bring out the inner child in us! These two favors are no exception! Set the candy lollipops at each place setting or create unique centerpieces for your table decor. The giant marshmallow pops are dipped in a color of your choice, as well as your choice of colors for both the colored pearls and decorative bows.
Wedding Tasty Treat Favor Jars
Tasty treat jars make for thoughtful and homey favors. This first grade clove honey jar features your choice of a personalized label, a white organza ribbon, and a cute bronze bee charm. The tiny jar of strawberry jam is decorated with a label in your choice of design and text. This single serving bottle of 100% pure Vermont grade-A maple syrup can be personalized with a label in the color and design of your choice.
Caramel Favors
The sweet taste of caramel makes for delectable wedding favors. Both available in your choice of flavors, you need only personalize the label with a design, your names, and the date of your wedding. The handmade caramel contains three stick per cello tied with a raffia bow. The bags of all-natural, preservative-free caramel corn are packaged in sealed bags to preserve its freshness.
Chocolate Wedding Favors
Delight your guests with a scrumptious chocolate favor. Who doesn't like chocolate? This beautiful concoction is sure to please your most discerning guests. Many of the following chocolate treats can be personalized with your choice of design, your names, and the date of your wedding. If your wedding is held during hot summer months, make sure you to get the optional cooler fee when available.
Godiva Chocolate Wedding Favors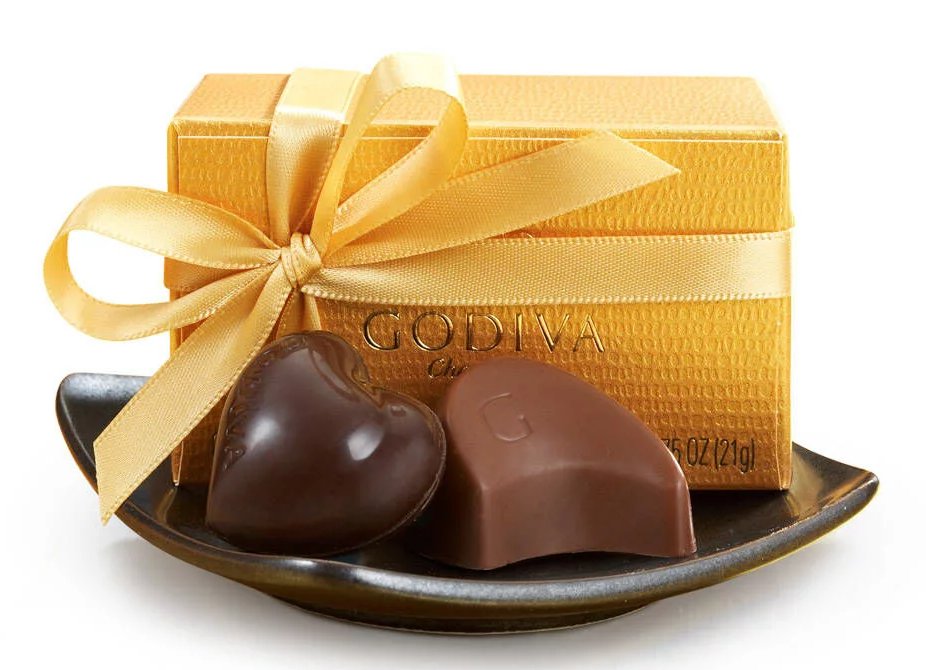 From Godiva fine chocolates, this two pieces gold favor box includes a milk chocolate praliné crescent and a dark chocolate ganache heart. Your guests will get the best of both worlds! An elegant gold ribbon is included making for a truly top notch favor.
Hershey's Chocolate Wedding Favors
Hershey's is an American landmark that has been making quality chocolate for over a century. Their in demand wedding favor specialties include Hershey's kisses, miniatures, and the classic chocolate bars with the imprinted brand logo. Personalize these tasty treats with your favorite design, names, date of wedding for an awesome wedding gift your guests will be thrilled to receive.
M&M's Chocolate Candy Wedding Favors
When it comes to chocolate candy, M&M's is pretty hard to beat! Available in your choice of 25 colors, the chocolate candy can be personalized with your names, initials, text, clip arts, and you can even upload a photo. An easy to use configurator lets you visualize as you go what your blend will look like. For DIY favors, M&M's are available in bulk format bags of 2lbs, 5lbs, and 10lbs. The chocolate candy also makes for a delectable and unique addition to your sweet table.
Chocolate Covered Oreo Wedding Favors
Chocolate covered Oreo cookies are another classic treat your guests will love to munch on! From the fun bride and groom figurines were you can specify a color for the bride's flower and groom's bow tie, Oreo has many styles to match the feel of your event.
Wedding Custom Cookie Favors
Custom cookies make for comforting edible wedding favors. The wide selection of available options make it easy to find a style to perfectly match your wedding theme. The cookie favors are individually wrapped in pretty packaging. Customize your cookie in his most minute detail, for a wedding favor that is as unique as your are!
Luxurious Chocolate Wedding Favors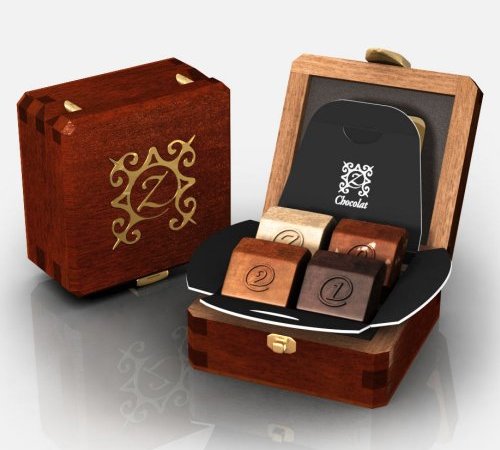 Packaged in a warm toned mahogany keepsake box, Z Chocolate is the epitome of elegance. This luxurious Opal gift box comprises a rich and decadent assortment of the finest French chocolate on the market. Pascal Caffet, world champion chocolatier, created an unequaled repertoire of 100% natural edible masterpieces made of the finest cocoa and freshest ingredients. His fine chocolates are low in sugar, contains no preservatives, no alcohol, no coloring and are made of 100% pure cocoa butter.
Did you find a favorite edible wedding favor? Don't forget to pin it for later!