Have you been wondering what wedding trends are in store for us in 2021? With safety regulations surrounding the continuing pandemic, we can expect that wedding will be on a smaller scale and have mechanisms in place for the safety of all.
Expect to see personalized bride and groom face masks as well as special masks for the bridal party. Since wearing a mask in any public area is becoming the law everywhere, these ones are elegant and are perfectly in tune for weddings in 2021. Put one of these on top of your regular mask to be simultaneously safe and stylish!
Opting for an outdoor venue will definitely increase in popularity as soon to be wedded couples craft a safe environment for themselves, their families, and guests. With this in mind, cozy outdoor lounges throughout the venue will also gain in popularity making everyone feel at home. Mix and match sofas and chairs throughout your venue to create a unique and lavishing decor. Also on the rise, many couples will opt for a brunch wedding to maximize daylight during their celebrations.
Having fewer guests to feed also mean being able to splurge for a fine dining experience and offer top shelf liquor bar options. Individual portions of gourmet foods set in fancy spoons or small containers will not only be a trendy way to feed your guests but will reduce the risk of spreading the virus. Think of it as a fine gourmet meal served in individual portions for all to enjoy and that is as appealing for the eyes as it is for the taste buds! For safety reasons, buffets should be avoid and hiring professional and protected serving staff will ensure everyone's safety.
The popularity of virtual invitations will continue to be on the rise and you can expect new applications to virtually arrange every detail of your wedding with vendors. David's Bridal is now offering virtual bridal stylist appointments. After finding the dress of your dreams, you'll meet one-on-one with a stylist via Zoom video chat or phone to work out the details. Many couples will choose to livestream their special day to include guests that cannot take part. You can also expect that avatar weddings will be up and coming!
When it comes to social distancing, each of your guests will have a different threshold of how secure they feel in keeping safe while mingling with other guests. Avoid awkward moments by providing your guests with statement pin buttons to wear during the celebration that clearly indicate their levels of comfort with other guests. Many other social distancing tools including signs and cotton face masks are also available from this collection. (Please note that these buttons are an available option, but we are not pushing or recommending the idea of breaking social distancing. The green button is at your own risk.)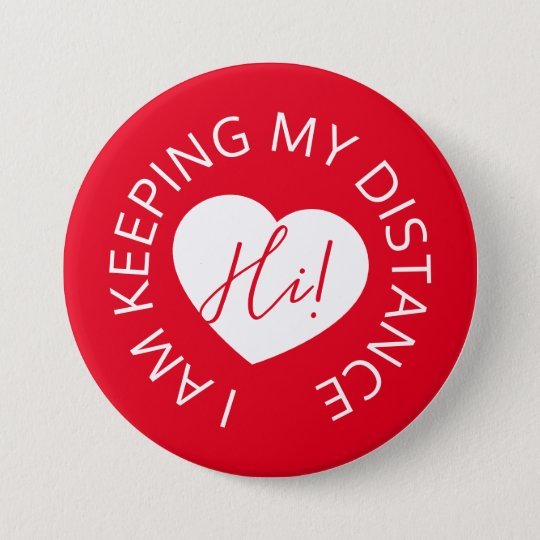 ---
Welcome boxes are to become the 'must-have' favor at weddings. Each box should include all the necessary items for keeping safe such as hand sanitizer, masks, and or course, a special trinket or treat for your guests.
Make every guests feel extra special by welcoming them to your ceremony with these stylish gift boxes. Available in black or white, personalize each one with the first name of each guest and fill it with what they need to enjoy the celebration safely.
Providing hand sanitizers to your guests will keep germs away! These one packaged in glass bottles have an elegant look. They're available in a multitude of designs and colors to perfectly match your wedding theme. Personalize each bottles with two lines of text for a unique and thoughtful favor for your guests.
If you're looking for a company that offers a huge selection of attractive face masks for your guests, I strongly recommending a visit to Zazzle. They even offer models for both men and women that can be personalized with your own text. It worth having a look.
Reducing the size of guests in your event comes with benefits like the opportunity for a more refine and lavishing decor. Intimate guest table seating will make it easier to plan luxurious details to enhance the beauty of the tablescape.
These antique pedestal glass bowls are a good example of elegance and make for stunning flower centerpieces.
Assigning seat for each guests will regain popularity this year. More than ever your guests will want to sit close to familiar faces such as family members or friends. It's not an easy task to perform in normal times but keeping with the present circumstances, you'll have to give serious thought when going about it! For everyone piece of minds, keep your table sizes bistro style. We recommend keeping households together at the same table and using distancing / positioning to protect your guests while allowing for easy conversation.
Simple, yet so elegant! This rectangular acrylic place card is a perfect idea to let everyone know where they are to sit. Simply write the name of each guest on the place and don't worry if you make a boo-boo. Easily wipe it off with acetone and it's like nothing ever happened!
Glass markers will also become a must-have for any event and a strong wedding trend for 2021. Make sure you have them available so no guest takes someone's glass by accident. For a stylish marker, have a look at this Swarovski charms. Each charm is made with the highest quality silver plated beads and charm hoop, then finished off with a genuine Swarovski crystal.
Many couples have already decided not to postpone exchanging their vows because of the pandemic. Their action plan is to make their special day intimate, meaningful, and as dreamy as they could possibly can. They remember the true reason of getting married and strictly concentrate on that mutual feeling of love and are ready to start a new life together. Weddings will be interesting this year! If this is your plan, keep safety in mind, and carefully research any gathering laws and restrictions that might be in effect in your region.
Wedding Trends 2021 – Don't forget to pin your favorites!
You may also like: