With so many possibilities, how do you pick the perfect bridal shower theme? It's easy to get overwhelmed with all the organizing a bridal shower involves. As the maid-of-honor, and best friend of the bride, the pressure of pleasing someone special so closed to you can get quite intimidating. Follow our straight forward guide of questions to ask yourself which will help you narrow down the choices and find the perfect theme. This is a simple way to plan a successful bridal shower.
Does the bride-to-be wants a bridal shower?
Before you start planning anything, make sure the bride-to-be really wants a bridal shower! Remember that the event is all about her with the one goal of making her feel extra special. If she doesn't wish to have one, you may suggest instead, an intimate dinner with a few chosen friends.
What is her greatest passion?
Organizing a party around what the bride-to-be is passionate about will earn you some major points. Knowing if she's a thrill seeker, a sun worshiper, or a cooking enthusiast will guide you and help you align yourself in the direction of finding the perfect bridal shower theme.
What is her wedding theme?
Drawing from her wedding theme can also help you narrow down your options. Not that we suggest copying her, but this information will give important clues as to what she likes. If her chosen theme is a classic white wedding, this tells you that your party should have a classy feel to it. You should then stay away from anything boho for example!
Is she an early riser or night owl?
For some, celebrating early in the day with a brunch overrides a late diner party. If the bride-to-be is on a very tight schedule that requires a strict daily routine, try to find a theme that is appropriate to be held during the time period she prefers. A champagne brunch, or tea bridal shower would not be has effective at night than it would early afternoon. So right away you can cross on your list any theme that is inappropriate.
Who will be attending the bridal shower?
Once you have a good idea of what the bride-to-be likes and dislikes, ask her who she would like to be part of the party. If she wants to invite her mom, grand-mother, and guests that include a wide range of ages, you'll have to align your choice of theme with that information in mind. Adventure themes such as bungee jumping, mud fighting, or themes that would make guests uncomfortable such as lingerie, and sex toy demonstrations may not be appropriate for your group. This question alone should help you narrow down your list of potential themes!
How well the guests know each other?
If a major portion of the guests will be meeting for the first time, choose a bridal shower theme that makes it easy for everyone to mingle. A wine and cheese tasting party would be an excellent choice. After a few glasses of wine, everyone will be delighted talking amongst each other.
Is there something special that links all guests?
Perhaps your guests all know each other well due to a common place you frequently visit, or an activity done together. Perhaps you were all part of the dance class way back in school. If so, you're in luck! Why not organize an event around a theme that everyone will relate to?!
Are far will the guests have to travel to attend?
When so many guests live far away from each other, it can be difficult to have them all travel to one location. If this is the case, a destination bridal shower theme might be appropriate. Everyone gets to celebrate the bride-to-be and take a mini vacation at the same time. Be considerate however of the financial situation of all. If money is an issue (like for so many!) you may end-up with only a few takers!
In what season will you be having the bridal shower?
Planning a bridal shower should be done at least six months in advance and held at the latest, two weeks prior to the wedding. The season in which your bridal shower fall, will of course have an impact on your choice for a bridal shower theme. Your backyard party might be difficult to plan in winter months. Likewise, a ski weekend getaway would be impossible if your event is during the summer months.
Keep in mind that spending a fortune for the bridal shower will not guarantee it's success. Taking the time to answer these questions carefully will help you pick the perfect bridal shower theme for that special person you wish to honor. It will result in an amazing party for all!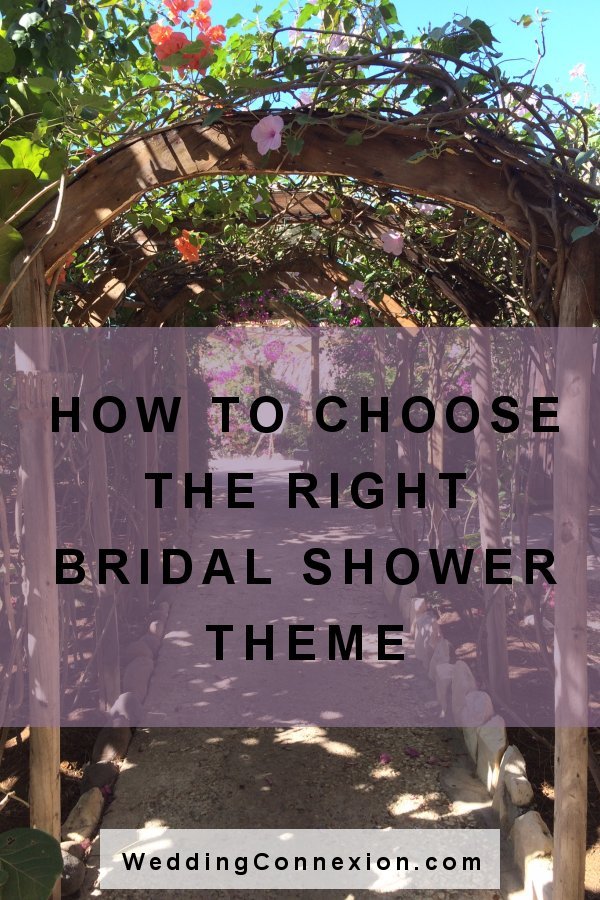 Get inspired with our favorite bridal shower themes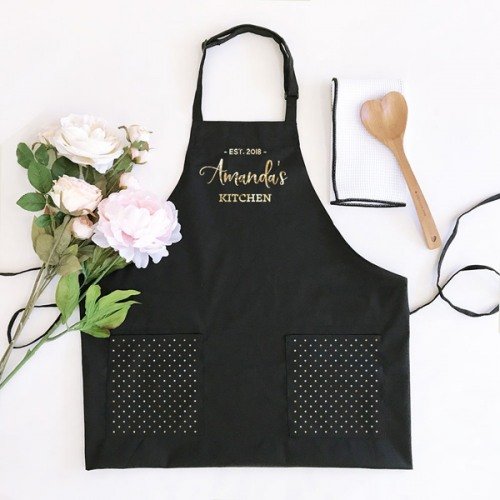 A cooking bridal shower theme is a unique opportunity to shower the bride-to-be with a multitude of gifts she'll be using in her kitchen after the big day. If your bachelorette enjoys cooking, look no further! We have the perfect solution; a culinary extravaganza!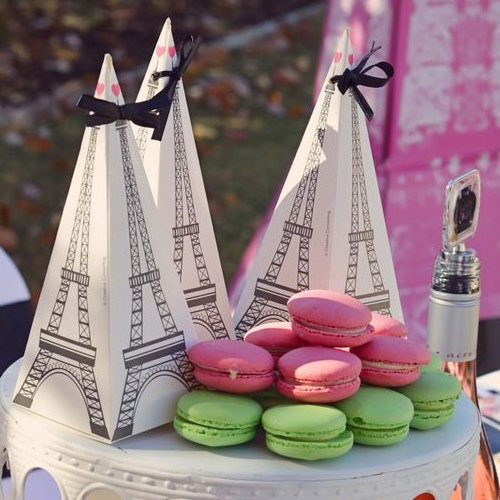 Are you dreaming of a Parisian chic bridal shower? It's quite an exciting idea! When we think about Paris, the city of lights, we immediately think of fashion, culture, gastronomy and fine wines. This particular theme opens the door to countless possibilities.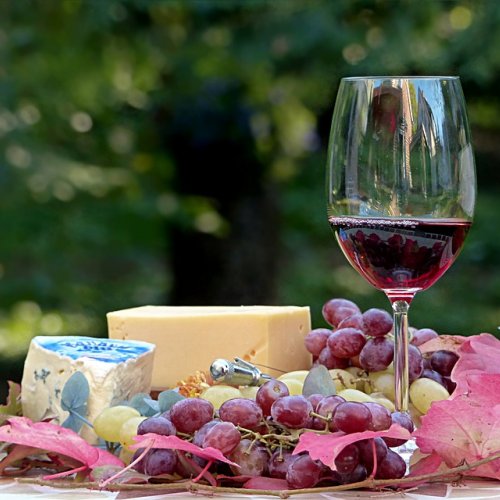 Your guests and the bride-to-be will truly appreciate the warmth and friendliness that a wine and cheese tasting theme will bring to your bridal shower. Even if you're not connoisseurs, you will love the pairings and will discover lifetime favorites. After all, your ultimate goal is for everyone to have fun!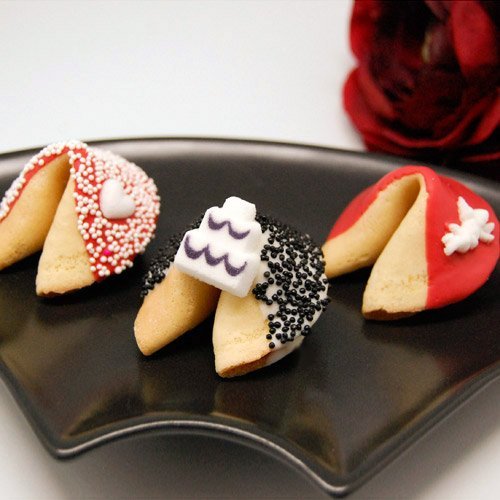 An Asian themed bridal shower is a wonderful opportunity to blend creative ideas originating from different cultural traditions. Create an immersive experience for your guests by capturing some of that cultural heritage.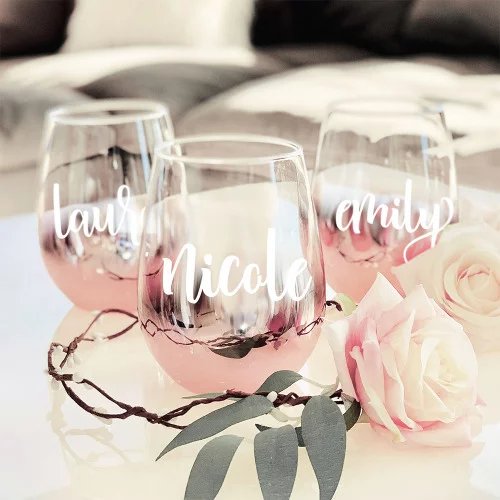 Create the perfect rose gold bridal shower color scheme. Glamorous, rose gold will add a glitzy and exciting vibe to your party. A super feminine color, the girls will need to dress up accordingly for that one!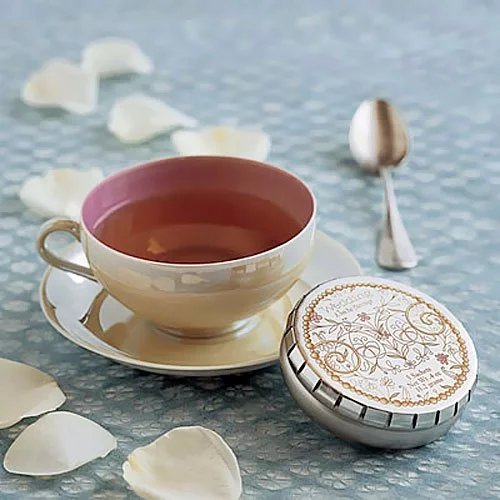 Whether your planning an intimate or large affair, a tea bridal party is quite appropriate for a group of guests that includes a wide range of ages. A tea bridal shower should be just like the bride-to-be, chic and sweet!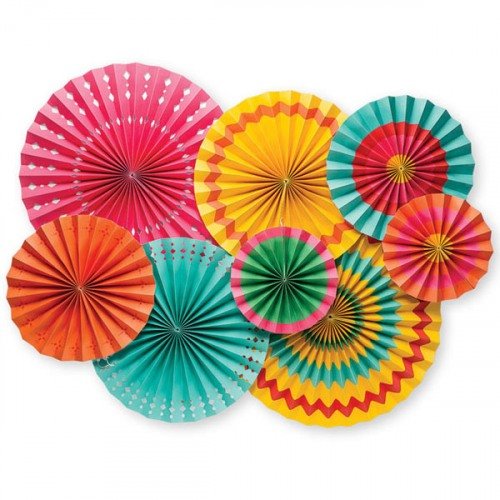 Is the bride-to-be into bright and happy celebrations? Then maybe a Boho fiesta bridal shower is for her! Create a fun and authentic Mexican vibe with vibrant and colorful party supplies, your theme will come to life! A Boho fiesta setting is quite unique and will generate lots of excitement at your party!